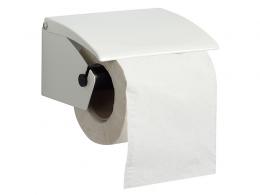 Metal Finished in white For house type roll...
1 variant of this product...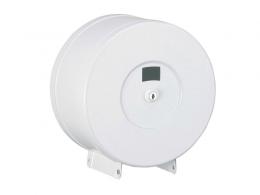 Metal White finish Designed for 200ml roll Built with a keylock...
1 variant of this product...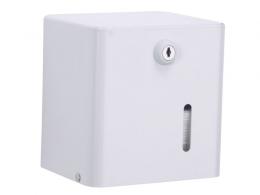 Metal White finish Lock to keep rolls safe For packet or house ty...
1 variant of this product...
Toilet Paper Dispensers
There are a dozens of modern and stylish accessories available now for homes, offices and other workplaces. One of these modern accessories is a toilet roll dispenser that you can order at The Workplace Depot now. If toilet rolls are just kept loosely they tend to open up and cause litter around, thus making toilets and bathrooms look shabby and untidy. Lockable toilet roll dispensers now make it manageable to keep toilet rolls properly and neatly, without even being seen as they are kept intact in these box-like dispensers. These dispensers have self-locking or key locking system so as to prevent waste and from falling out. The plastic toilet roll dispenser is made up of injection moulded plastic thus making it strong and solid. It has a self-locking cover; however a key also comes along with it. It can be used to keep both perforated and un-perforated papers. Toilet roll of a maximum diameter of 300mm can be placed inside it. It comes in three different variations of different sizes. The stainless steel toilet roll dispenser is made of 304 grade stainless steel and is of an excellent quality, very durable and neat looking. It has a storage capacity of 4.8cm and can hold a roll of a maximum diameter of 24cm. These lockable toilet roll dispensers are very economical and easily affordable, so buy now to give your toilets a modern and stylish look.