The Trusted Shops Code of Conduct ensures security when shopping online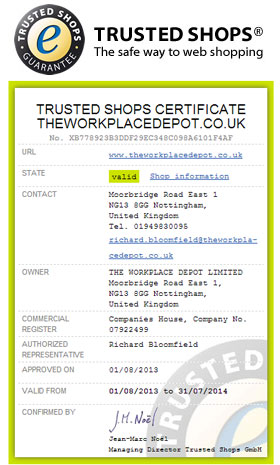 For every online retailer that is eligible to display the Trusted Shops logo, it means that they offer reliable buyer protection and performance standards covering reliability, refunds, responses and complaints.
The Trusted Shops quality criteria are based on UK and European laws covering purchases on the Internet and this also accounts for rulings and stipulations by the relevant consumer protection associations.
Web sellers certified by Trusted Shops signifies that customers are automatically protected so that there will not be data protection infringements or non-transparent prices.
Trusted Shops also check limitations to the right to cancellations or other risks. For every shop awarded the Trusted Shops Trust mark, the customer can be sure to receive a confirmation email which they can check for any discrepancies between what they had in the shopping cart and the data received by the supplier. They can then keep this for their records.
See our Trusted Shops certification