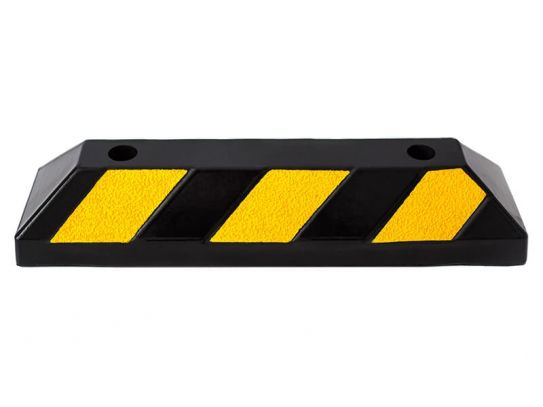 from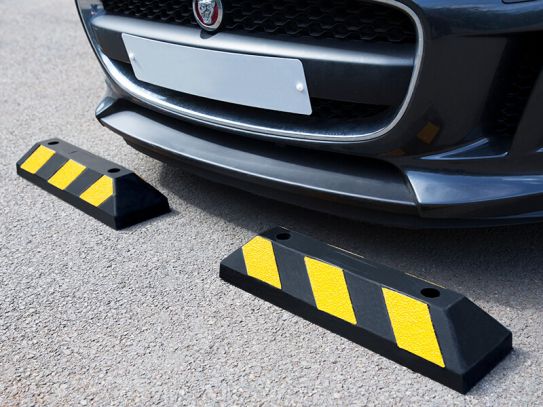 from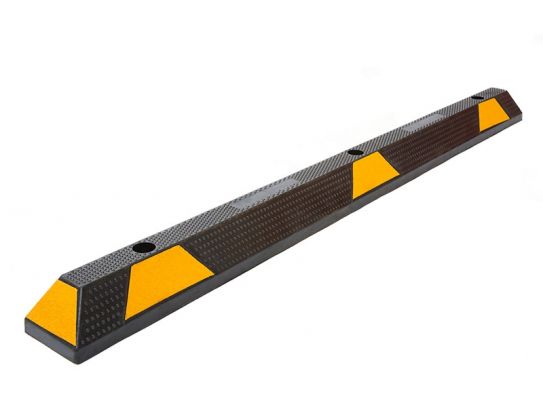 from
Wheel Stops
A wheel stop is often used in garages and car parks to keep cars in their spaces. You might also find them used in warehouses to protect racking and machinery. They are helpful in preventing accidents and low impact collisions.
Rubber Wheel Stops
These stops tend to be made from rubber and plastic which gives them a long life span. Being made of rubber means they are gentler on the tyres than metal or concrete. These types of stops can be placed in front of walls in parking areas, to keep vehicles from running up into them and causing damage. They can placed alone or in positioned end to end to create longer runs.
Metal Wheel Stops
These are sturdier wheel stops designed to protect machinery, storage racks, and even walls from fork lift truck movements - perfect for use in warehouse type environments. They do an excellent job protecting racking from forklifts. If you're wanting to keep your machinery, racks and equipment safe from forklift accidents, this is the product to choose.
Additional Information
Our wheel stops are made for easy use and a user-friendly experience. They are easy to install, saving you time and frustration. Our stops are precisely produced from high-quality materials and are made to last. For additional value, our wheel stops come with a 1 year labour and parts warranty, to make sure that you're acquiring an incredible product. All of these products qualifies for free delivery to customers in mainland Great Britain.
Our Guarantee
We are never beaten on price! We are sure that we provide the most competitive prices online, due to this confidence we're pleased to offer a 100% price match guarantee. If you see our wheel stops at a cheaper price elsewhere online we'll match that deal.
Once you own a premium-quality wheel stop from The Workplace Depot, you will never want to return to your previous option. Your satisfaction is assured. If for any reason you're not satisfied with your order, you can simply return it for an easy return or exchange. The Workplace Depot accept payment through Visa, MasterCard, Visa Debit and Maestro, additionally you can pay via PayPal. Simply choose your quantity and head to checkout to complete your order!