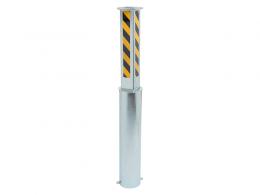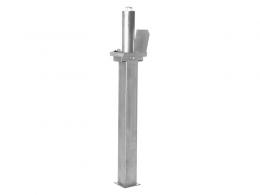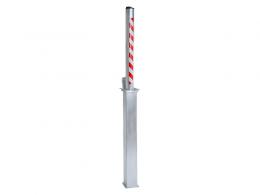 Telescopic Parking Posts
Telescopic Posts
Take a look at The Workplace Depot's range of telescopic posts, available to customers for free delivery throughout the UK Mainland. Our security parking products include manual rising bollards, retractable parking posts and telescopic posts.
What Can Telescopic Posts Be Used For?
Our range of posts are suitable for both domestic and commercial customers. These are a proven deterrent against ram attacks and vehicle theft and are the perfect solution for restricted access control. Many motor deals use telescopic posts to protect their forecourts. The applications are really endless from protecting your personal driveway to commercial roller shutter protection. This is an easy and cost effective deterrent.
These barriers are perfect for land owners, valets and parking attendants alike. The retractable varieties are ideal for keeping parking organised and frenzy-free. These telescopic posts are very quick and easy to install and start using, making them extremely user-friendly for anyone who want to keep parking spaces organised and cars safe. The posts are fully lockable when in the up position and include an integral camlock system that offers an easy simple locking action.
Installation
Get your telescopic posts at The Workplace Depot. All our products use the highest standard of materials for all components and incorporate the latest technology in development and design. We don't just offer products comprising quality engineering, but also excellent value. These telescopic posts are easy to install and lock in place, ensuring the utmost security.
Order From The Workplace Depot
All products from The Workplace Depot come with a one-year warranty on parts and labour and a Price Promise to match any price. Our telescopic posts are available with free delivery within 7 – 10 working days.
The Workplace Depot accepts all major credits cards, including Visa, MasterCard and Maestro as well as PayPal. Please contact our sales team with any queries.