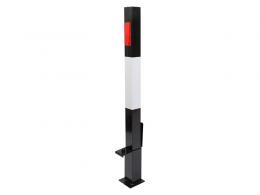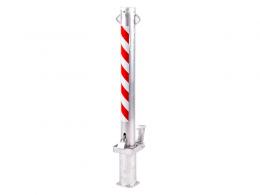 Removable Parking Posts
Removable Parking Posts Are Signs of Authority
These well-built and high end removable parking posts provide the authority you need to ensure automobiles, bicycles, large mobility aids, and other devices are directed properly. Installation is easy for any commercial or industrial company, and when it comes to residential installation, any experienced contractor or handyman shouldn't have any issues.
Removable parking posts are available as removable parking post, below ground removable post and magpie removable post models.
These Removable Parking Posts Can Be Used Anywhere
Whether you have an industrial, commercial, or even residential space, removable posts are great ways to provide safety, direct pedestrian and automotive traffic, and support directional signage with authority and structure. These removable parking posts are chalk full of benefits, but the most important one is their ability to be temporary. With the ability to be removed, they're also great for event spaces and loading zones that need to allow service trucks and other delivery vehicles access from time to time.
Perfect for Commercial, Industrial or Residential Use
Whether you need to keep machinery off pedestrian walkways in an industrial setting, section off a retail and warehouse space in a commercial setting, or block off a driveway in a residential setting, removable parking posts are the ideal solution.
Removable Parking Post Specifications
The Workplace Depot provides a 1 year parts and labour warranty on all removable parking posts, which means the buyer has up to 1 year from the date of purchase to return or exchange the product. The Workplace Depot prides itself on customer satisfaction and as a result provides next working day delivery for all removable parking posts. The product benefits don't end there. The Workplace Depot will also match any competitor's price on these removable parking posts.