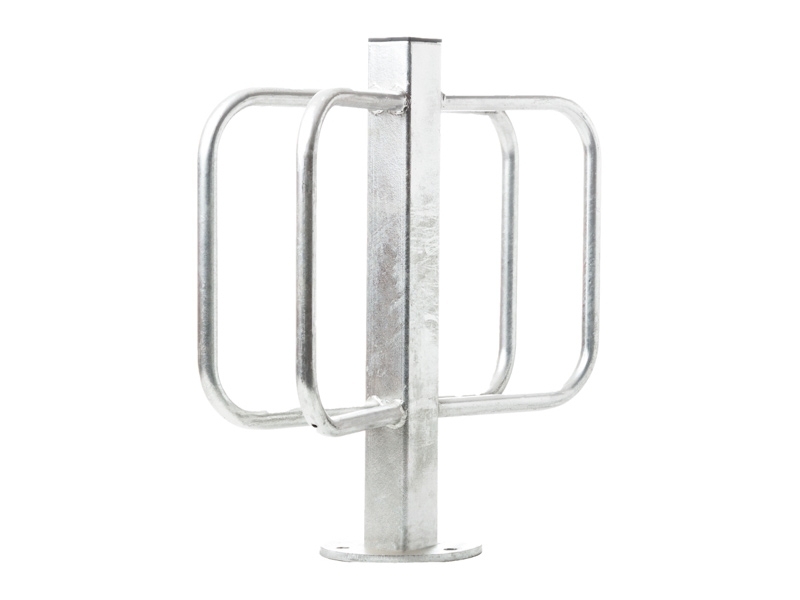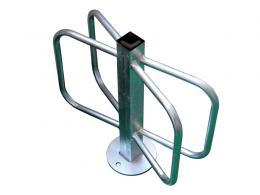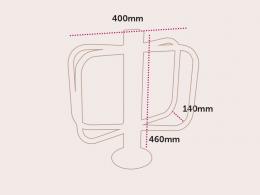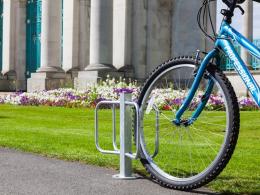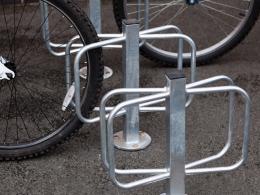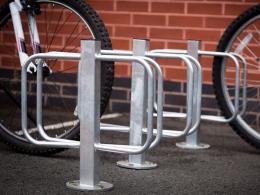 Double Ground Fixing Cycle Holder
Price in singles from
£12.74
Price
for multiples
from

£11.95
FREE Next Day Delivery!
Post mounted double cycle holder for surface mounting
No metal to metal contact eliminating cycle damage
Galvanised finish for durability in all weathers
Lock the rear wheel in for extra security
M10 fixing bolts required (not included)
FREE DELIVERY
Next Working Day
Warranty
1 year parts / labour
Add to Cart
Code

Description

Dimensions (mm)

Weight (kg)

Price

Add to
Cart

Code:

WPD34735

Description:

Budget flange mounting to store 2 cycles

Dimensions (mm):

470(H) x 400(W) x 150 Wheel Gap

Weight (kg):

3

Price:

£15.93

£12.74
Double Ground Fixing Cycle Holder
What is the purpose of the cycle holder?
The purpose of the double ground fixing cycle holder is to provide ample bike-locking storage in a small footprint. The unique butterfly model allows two bikes to lock by their back tires while the fully galvanized and weatherproofed exterior make this a sturdy all-weather companion that is perfect for use outside of a home or business.
Where can this product be used?
The double ground fixing cycle holder is perfect for use where people store many bicycles but space is limited, such as libraries, shops, cafes, and apartment buildings. The intuitive design and no metal to metal contact layout keep bikes safe from damage while the easy surface mounted design make this cycle holder easy to install. Plus, since this cycle holder is designed to cradle a bike's tire, it helps cycles stay upright and helps business or landowners avoid the ugly mess of toppled over and tangled bicycles.
Who might use this product?
This product will be installed by people who own businesses and apartment buildings and will be used by the community at large. Different from traditional cycle holders and bike racks due to its small and low-profile shape, this cycle holder is ideal for places that lack space but need ample, organised storage.
Double ground fixing cycle holder specifications
This cycle holder is post mounted, so it can be surface mounted on concrete outside of a building. It requires M10 fixing bolts to secure it to the ground and, when ordered, can be delivered the next day for free. Additionally, when you order this cycle holder, it comes with a full 1-year warranty on all labour and parts and can be easily returned or exchanged if you don't love it.