Best Seller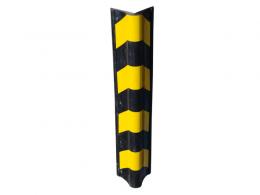 Manufactured from 100% recycled rubber Yellow reflective markings...
1 variant of this product...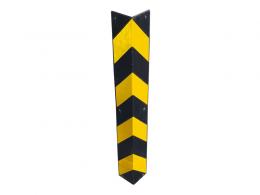 Manufactured from recycled rubber Designed for use internally and e...
1 variant of this product...
Corner Protectors
Corner Protectors
The Workplace Depot's range of corner protectors boast a low-profile exterior, making for very little design interruption. The protectors are designed to protect round or square corners from destruction caused by pedestrian foot-flow, such as that in car parks. The corner protects do not require tape and are quick and easy to apply thanks to the pre-drilled fixing holes. Pedestrians, drivers and passers-by won't be able to miss the yellow high visibility markings and will be able spot those corners on pillars and walls.
Where Would Corner Protectors Be Used?
Our corner protectors are versatile enough to work in a range of areas, such as car parks, underground parking garages, workshops, residential areas, gas stations, charging channels, at loading and offloading cargo platforms, family garage doors and corners of rooms – all with the purpose of alerting passengers and drivers to safety cylinders and help then judge their parking space.
Who Would Need Corner Protectors?
Anyone who has a parking lot, garage, office or factory will find a use for these high visibility protectors that help to demarcate hazardous areas, assist drivers with judging their parking spaces and distances and help foot traffic avoid damage to trolleys, carts and the vehicle's side mirrors.
What's more, if you're looking to protect machinery, cars, furniture, doorways, entrances, walls and exits and anywhere where vehicles could cause damage, will benefit from corner protectors. Pillars in parking lots that have protectors will help drivers prevent scratching or hitting their cars and doors.
Order Your Corner Protectors
Order these corner protectors from The Workplace Warehouse and get free next day delivery. They are ideal for factories, carparks and warehouses and have been designed using 100% repurposed rubber. The protectors come standard with yellow reflective markings as well as pre-drilled fixing holes.
The Workplace Depot also offers a wide range of racking and warehouse protection. All our products come with a one-year warranty on parts and labour.