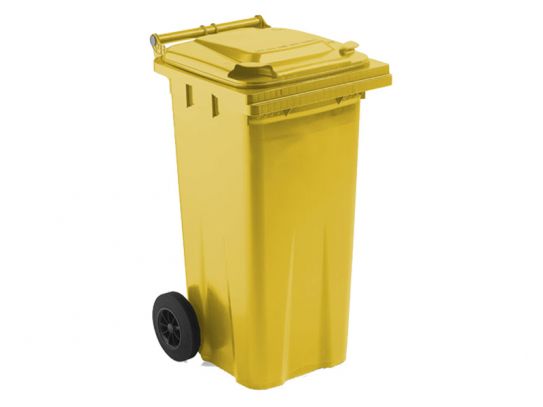 from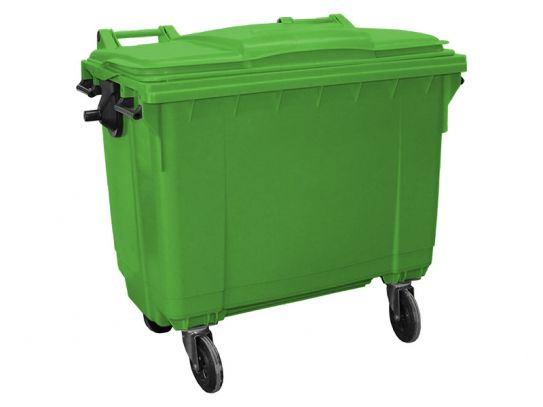 from
Wheelie Bins
If you have any kind of business, office, or place where multiple people work together, you're going to have trash. Most likely, you're going to have a lot of trash. Wheeled bins are a good solution to the problem of too much trash, debris, and refuse being generated by the daily workings of an office or business full of people. The right wheeled bins will keep your trash under control and your workspace looking neat and tidy.
4 Wheeled Refuse Bin
Our 4 Wheeled Refuse Bins are weather-resistant, UV resistant, and come on sturdy rubber wheels for ultimate mobility. They're available in a variety of colours and come with optional accessories, such as a paper slot or a bottle recycling aperture. This means you can use them as trash bins as well as recycling bins.
Wheelie Bins
Wheelie Bins come in an array of sizes for all kinds of trash collection. They're sturdy, weather-resistant, and have rubber wheels. Use a couple to organize your recycling or to keep trash separated from recyclables.
Mega Brute Mobile Collector
The Mega Brute Mobile Collector is a versatile trash collecting unit fitted with a rear door for easy removal. It's heavy duty, but has the ability to fit into constricted spaces as well as turn on its own axis. It will also hold a whole lot of trash, as its capacity is 450L.
Structural Foam Tilt Truck
This sturdy truck is ideal for collecting medium-sized trash and materials as well as general refuse collection. It has an ergonomic handle for easy manoeuvrability as well as a handle at the base for easy dumping.
Additional Benefits
The wheeled bins available from The Workplace Depot come with free delivery, not to mention a standard parts/labour warranty for one year. Shop with us today for all of your office and workplace supply needs.