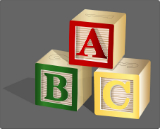 Here at The Workplace Depot we have supplied numerous office workstations with the necessary equipment that you would need daily. We supply everything that you would need for an office environment. Here is an A-Z of essentials that you can get from us for your office:
A – Aid (first aid)
B – Bins
D – Disability Equipment
E – Energy Saving Labels
F – Filing Cabinets
G – Green Bins
H – Hand Dryers
K – Kikalong Steps
M – Matting
N – Noticeboards
O – Office Supplies
P – Planners
R – Reception Desk
S – Shelving
T – Tables
V – Vacuum Cleaners
W – White Boards
X – eXtinguishers
Y – Yellow Warning Signs
Z – Zzz … As hard as I tried, I couldn't think of a product beginning with Z! If you can think of one starting with Z please e-mail me.
---
Posted in News