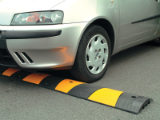 Today marks the beginning of Road Safety Week. Road Safety Week is supported by Brake Road Safety Charity and the 18th year of this event is a great opportunity to raise awareness around schools and in general regarding the precautions to take on the road.
The UK has one of the best road safety records in the world, but considering this year's road related figures, there is still more than can be done to prevent deaths and serious injuries.
The most recent Government road related statistics suggest an increase in road accidents between 2013 and 2014, with the main results highlighted below:
Road deaths had increased by 4% as of March 2014 compared to March 2013, totalling 1,750
Killed or seriously injured casualties increased by 2% from the previous year
Between January and March 2014, there were 380 road deaths, which is equivalent to 13% higher than the previous year's quarter
Of course, with Christmas season approaching, there is more temptation to drink alcohol without the realisation that you are the designated driver. Unfortunately drink and drug driving is still one of the main reasons for road accidents, however actions are being taken to reduce this, such as closing the loophole in some legislation regarding a secondary breath test and approving roadside drug testing devices for the police by next year.
With this being said, the Government are also looking at ways to action some issues we face in terms of potential risk factors on the road, including:
Support drivers in the period immediately after they pass their test
Working with the volunteer trainers who offer older drivers refresher driving courses rather than a complete re-test
Ensuring disqualified drivers are re-tested before they are given their license back
Continue to manage drink-driving rehabilitation schemes
To add, further legislation has been introduced in the past couple of years in order to discourage careless driving.
What's more, there are a number of other factors that should be extremely obvious to avoid when you're driving, such as: fatigue, using your mobile phone, not thinking about cyclists and motor cyclists approaching in blind spots, not wearing seatbelts and speeding. Although in some situations, such as phones ringing and cyclists approaching are somewhat out of our control, driving carefully, ignoring the phone call and 'thinking bike' are a great start!
Shocking Statistics
In a recent news story by The Daily Mail, it is suggested that two out of three experienced motorists involved in a study would fail the driving theory test today.
This is a rather worrying figure and we should bear in mind that the shorter days mean darker surroundings in busy driving periods and probably unpleasant weather, which creates further risks and potential accidents.
Having said this, it appears that today's motorists are having the most trouble with correctly understanding road signs, which consequently leads to unsafe driving. On the other hand, over half of the drivers involved in this research confirmed that they think it should be compulsory to retake the theory test after 10 years of passing it.
Considering the theory test was introduced in 1996, this means there will still be a lot of drivers on the road without any knowledge of what is expected of them at present.
Subsequently, in honour of Road Safety week, we encourage anyone who didn't take this test or maybe took it a long time ago, to re-read their handbook or browse the web for some education on road signs and road safety in general, to ensure that they are a safer place for everyone.
Road Safety Equipment
We think it's important to acknowledge safety on the roads all year round, to do this you must ensure that the appropriate safety products are in place.
The Workplace Depot's full range of road safety products include:
Whatever you can do to take part in Road Safety Week would involve raising awareness for something that we continue to face on a daily basis. Your actions are more important than you realise, and just by slowing down sooner or checking your mirrors more than once, you could play an important part in making the roads a safer place to be.
---
Posted in Health and Safety, In the Community