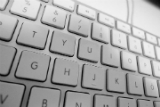 This week has marked the introduction of coding in to schools all across and country as part of the new curriculum, with the hope that it will encourage more children to aspire to work in the digital industry.
The EU has estimated that by the year 2020, there will be over one million jobs in the digital industries that will be unfilled. Consequently, coding will now need to be understood by parents, teachers and employers alike in order to build confidence in young people to seek job roles in the digital sector.
It is also thought that the starter of this coding syllabus stems from subjects such as ICT at schools falling in to disrepute, due to the fact that knowledge of Microsoft Office does not result in gaining a good job or getting in to university.
On the contrary, coding, even basic coding, is an excellent starting point for children to learn as young as possible, in relation to landing a good job.
The Importance of the Digital Industry
Speaking as an employee of a company who specialise in e-commerce, The Workplace Depot understand the benefit of having a digital presence in a specific market; this is proven through the recognition we have received from prestigious awarding bodies, such as The Online Retails Awards. If you are a regular reader of our blog you will have seen that for the second year running, which we have been informed is a rarity, The Workplace Depot was honoured with the award in the 'Office and Workplace Supplies'. The Online Retail Awards celebrates the websites that offer the very best online shopping experience and customer service. For further details about our award and the ORAs, read our winning blog post.
As a result, the credit we have received from such a prestigious awarding body is just one of the things that being a digitally involved and enhanced company can offer.
Ensuring that you have a good website is the pinnacle of gaining customer recognition for your brand and also helps to generate repeat custom and customer loyalty. Of course there are many factors to creating a successful website, including how you market your products, the style of the website, customer service etc. Here at The Workplace Depot, we ensure that our most popular and best-selling products are situated on our homepage to inspire our customers to browse these. Not only that, the products presented display a great variety of what we sell, whilst maintaining that our focus is workplace products, for example the products that feature include: safety steps, cable protectors, sack trucks, kick steps, safety mirrors and parking posts.
We also regularly update our blog posts for fresh content and exciting stories regarding our products or related news and any updates regarding our website.
Kids Learning Code
Although there is a big difference between coding and web design, what is being proposed for children to learn within schools is bound to set them up for gaining general knowledge over a number of digital areas. According to the BBC, among the requirements for Key Stage 1 pupils (5-7 year olds) to learn includes: understanding what algorithms are, how they are implemented and how they are executed, create and debug simple programs and use logical reasoning to predict the behaviour of simple programs.
Considering this sounds quite complex, schools will impose different techniques of teaching this subject, along with help from volunteers. The BBC are also announcing some new teaching resources across CBeebies, CBBC and Bitesize to get under way in 2015, which might help to generate a deeper interest and therefore understanding from the children.
There is more to this than filling jobs however, with the intention to enable children and young people to become more creative. An article by The Guardian suggests that coding knowledge will help children to be articulate and think logically, as well as develop their learning in literacy and numeracy, signifying that algorithms can help their understanding of sentence structure.
Do you think adding coding to the curriculum is going to work in terms of influencing people to carry out job roles in the digital industry? Please feel free to leave your comments on either of our Facebook or Twitter pages.
---
Posted in News