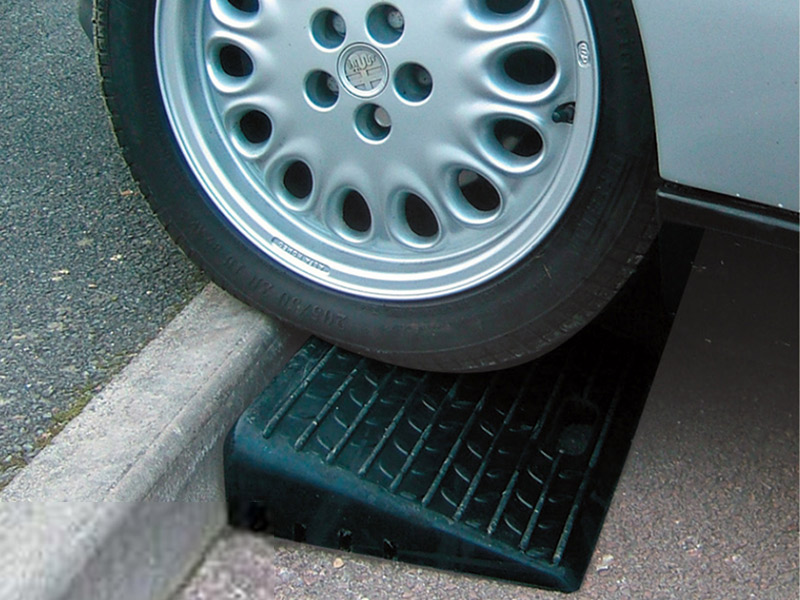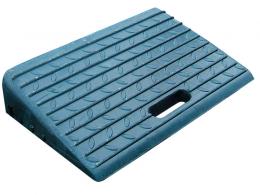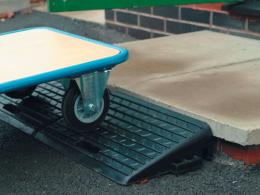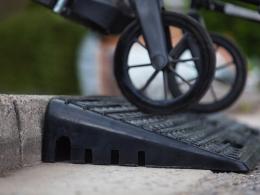 Kerb Ramp
Price in singles from
£20.00
Price
for multiples
from

£19.47
FREE Next Day Delivery!
Single or Pair
Black recycled rubber ramp
Easily portable with built in carry handle
Designed for kerbs of 100mm height.
Suitable for any vehicle or caravan, regardless of weight.
Can also be used for trucks, trolleys, barrows, wheelchairs and pushchairs
Singles are perfect for bicycles. mopeds. motorbikes etc
490mm wide x 310mm deep x 100mm high
10kg weight
VAT Relief
If you are buying this product to help, assist or aid a long term medical condition then you should be eligible for a VAT Relief saving of 20%. For more information click here. You will need to complete and return this PDF form - we will reimburse you as soon as we receive it.
FREE DELIVERY
Next Working Day
Warranty
1 year parts / labour
Product Variations
Code

Description

Price

Add to
Cart

Code:

WPD100

Description:

Kerb Ramp - Single

Price:

£25.00

£20.00

Code:

KR100C

Description:

Kerb Ramp - Pair

Price:

£39.00

£37.05
Kerb Ramp
Our pack of two Kerb Ramps are made from recycled rubber so are environmentally friendly whilst also providing incredible strength and durability. The unique design means they can support vehicles of any size and they can also be linked in a line. The ramps are 100mm high and are suitable for most kerbs. Please see our video above for a demonstration. There is free delivery on orders over £50 ex. VAT and although we offer cheap kerb ramps (see our price guarantee), they are manufactured to a very high standard.
Rubber kerb ramps are a fantastic solution for caravan or motorhome owners when compared with having to organise a drop kerb with the council and a contractor. This can take a lot of time to organise and could cost several thousand pounds - how much better to spend a minute or two to place two kerb ramps every time you want to use the caravan or motorhome?
Customer feedback on our car kerb ramps (pair)
The Workplace Depot has had some interesting feedback from customers about how they use their kerb ramps. We had assumed that they would be used mostly by motorists who need an occasional ramp for access to say the front of their property. An example might be when someone has a caravan parked in their front garden and they need to wheel it out a few times a year.

To our surprise we have also had customers who use them as a utility ramp for wheelchairs and mobility scooters, although they may not be suitable for all mobility scooters due to factors such as the height and number of steps. If they are suitable you can potentially save hundreds of pounds over conventional mobility ramps.

There are also businesses that have used them. It is the ideal solution if your workplace has a few steps (eg at the entrance or exit) and you need to wheel objects around on a sack truck or trolley. We have also heard from a gardener who uses them to manoeuvre his wheel barrow up and down a small series of steps. We certainly do not want to curb people's exuberance for our kerb ramps! For more information please read our blog article on kerb ramps.