Here we go... Christmas Holidays are fast approaching, so what better time to organize our stock take for the upcoming busy period if not now... said our keen Warehouse Manager!
So we (the web team and the Finance Manager) had to give him a hand on a cold November afternoon and get things done counted in the warehouse.  We've put the high vises on, or at least intended to and cracked on.
After carefully assigning us to teams, Ben gave everybody warehouse maps and to do lists.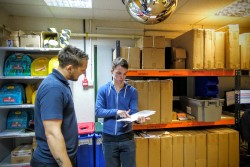 Some of us were lucky enough to work inside the warehouse office...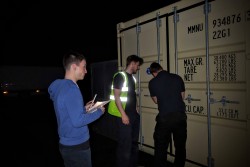 Some had to go outside in the dark and count cable protectors in the skip...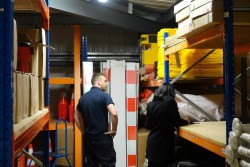 Mark introducing me to some of our barriers...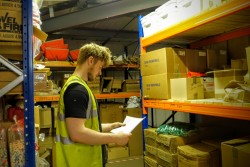 While some were very good reading out where things should be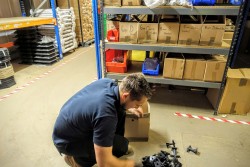 And of course Ben, being the one actually counting stuff.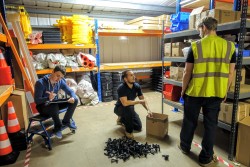 Things don't count by themselves, guys!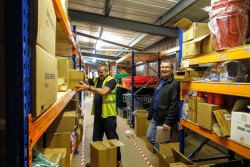 Anyone say Chinese takeaway?
---