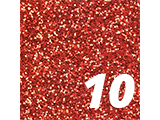 It's getting in to the last few working weeks of the year and workplaces might be mellowing out for Christmas, so what better way to introduce some fun in to the office to get your staff in to the festive spirit.
A couple of examples we have gathered should get everyone involved in some games, even using some of The Workplace Depot products!
Two Spoons (Egg and Spoon Race with a Twist)
Staff are separated in to two different teams, whilst a finish line is created at the opposite end of the room by hanging up some tape.
Give the first player on each team a spoon with a Christmas bauble balanced on it, then on the word 'go' both players must run to the finish line and back again without the bauble dropping off.
The race acts as a relay so the spoon/bauble is then passed to each teammate and the first team to complete the race, without dropping the bauble, wins!
Shave the Santa (Balloon)
This is quite a messy one, so make sure you have some cleaning equipment ready for afters!
Provide everyone with a blown up balloon and a marker pen allowing them to draw a Santa Clause face on it, then apply shaving cream to the balloons to resemble a beard around the face.
Next, everyone is given a plastic knife and must attempt to shave their balloon – without popping it! The first person to do this to an acceptable standard will win.
Dressing up Santa
Now it's your turn to dress up! Split into a few teams and prepare to dress one lucky volunteer as quickly as you can in a Santa Clause outfit… Although The Workplace Depot's version of Santa Clause would be head to toe in hi-viz clothing and a hard hat to make sure he got down the chimney safely!
To win, the neatest Santa Clause who has used all of the equipment will be victorious!
Guess the Christmas Song
Write out lyrics or quotes from well-known Christmas songs/films, have them cut up and shuffled in a bowl, a player will then pull out a slip and have to sing some of the song and everyone guesses, whoever guesses the most wins!
We'd like to hear some of your selected songs, do any appear on our Top 20 Christmas Songs list?
We hope we have given you a few ideas for some fun, Christmas games to see you through the days during the build up to Christmas. Let us know if you are planning on playing any, or some games of your own that you might like to share with us on any of our Facebook, Twitter or Google+ accounts.
---