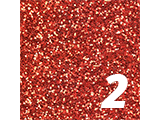 It's day 2 of The Workplace Depot Advent Calendar and we are treating you to a good one today!
A recent article by The Independent has discovered that the classic tune by The Pogues – Fairytale of New York was voted as the nation's favourite Christmas song of all time.
The poll surveyed 2,000 adults, with 23% of them choosing the 1987 track as their favourite festive number, compared to just one in ten respondents choosing Merry Xmas Everybody by Slade.
Fairytale of New York has been persistently popular in the UK, debuting at Number 2 in the charts, to then be featured in the Top 20 every year since 2005. With the message of the song perhaps more relatable to Brits; that the real experience of Christmas is sometimes a tense mix of family, friends and alcohol, it's no wonder it was voted the nation's favourite Christmas song.
Taking this into consideration, we have compiled a list of some of our favourite Christmas songs here at The Workplace Depot, that along with Fairytale of New York, we consider to be worthy of the top 20.
We thought we better prepare you sooner than later, as we have seen so many people decorating their Christmas trees already, so if you're about to do this yourself, get these songs playing in the background and your mood will be instantly transformed in to Christmas!
Top 20
Fairytale of New York – The Pogues
All I Want for Christmas is You – Mariah Carey
Santa Clause Is Coming To Town – The Jackson 5
Merry Christmas Everyone – Shakin' Stevens
Walking in a Winter Wonderland – Dean Martin
I Wish It Could Be Christmas Everyday – Wizzard
Merry Xmas Everybody – Slade
Rocking Around The Christmas Tree – Brenda Lee
Jingle Bell Rock – Bobbly Helms
Have Yourself a Merry Little Christmas – Frank Sinatra
White Christmas – Bing Crosby
Do They Know It's Christmas? - Band Aid
Lonely This Christmas – Mud
Last Christmas – Wham!
It's the Most Wonderful Time of the Year – Andy Williams
Let it Snow! – Dean Martin
Driving Home for Christmas – Chris Rea
Wonderful Christmas Time – Paul McCartney
Walking in the Air – The Snowman
This last one is a bit of a cheat, as we couldn't possibly just choose one song from an artist heavily associated with Christmas time, so here is the whole Michael Bublé Christmas album!
I know there are still lots of classics that might have escaped this list, so please leave them on either of our Facebook or Twitter pages, we'd love to know your favourites.
We hope you enjoy our Christmas playlist!
---
Posted in Amusing, In the Community