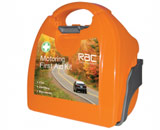 In 2012, the UK government recorded 1, 754 road accident deaths, with a further 23, 039 individuals suffering serious injury (courtesy of a report carried on www.gov.uk.) Improving road safety - whether at home, around neighbourhood roads or near schools – is very important because it is the only way to reduce these horrific statistics. What are ways you can reduce the probability of a road accident happening?
Placing Speed Ramps at Strategic Places
When you place a speed ramp on a road, you effectively regulate the speed at which automobiles drive. Ramps come on various sizes, with each size fit for a specific area or use. A Speed Bump with a high incline is best for areas where you need motorists to drive at speeds below 5mph. They are suitable for areas where there is heavy children traffic like on roads across schools or parks. They are also suitable for areas frequented by cars with a relatively high ground clearance.
A Road Bump with a lower inclination angle is recommended where you need to restrict drivers to speeds of up to 10mph. These low inclination ramps are suitable for roads within organisations because automobiles there are likely to be driving at reduced speeds. They are also recommended for places that are frequented by automobiles with low ground clearance.
Traffic Mirrors
Mirrors, when placed at the right place, can be essential to avoid car accidents. Cars are fitted with side mirrors to help with rear visibility but there are instances where the car's mirrors are simply not useful. A good example is sharp corners such as intersections between buildings. Convex traffic mirrors can be set up to allow drivers approaching the corner to see what's on the other roads, effectively reducing the chances of a collision happening.
Another place where a convex traffic mirror would come in handy is curved driveways.  With a convex traffic mirror installed, you are unlikely to hit an oncoming car or your small child approaching on his or her bike.
Convex Traffic Mirrors are Also Useful Where There are Blind Spots.
If you want to get it right with convex mirrors, always choose the ones with weatherproof qualities in addition to high optical quality, otherwise you will have to keep replacing them.
Keep a First Aid Kit Nearby
In the event that you get involved in an accident, a first aid kit could save you. First aid kits are standard equipment in automobiles. However, these kits only contain standard components such as bandages to administer aid in case of an accident. They do not have specialized additions like alcohol free wipes or fluid kits. It is advisable to have these additional materials since you never really know when you might need them.
While there are many other things which can contribute to increased road safety, with these three in place our roads will be safer to drive on.
---
Posted in Health and Safety