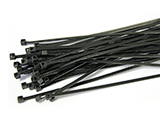 Unless you don't have access to the Internet, or a TV, or the radio… In fact unless you've been living under a rock in recent times, you will probably be aware that the new movie, Fifty Shades of Grey, was released in cinemas over Valentine's Day weekend.
In case you happen to be unaware of the movie and its plot, Fifty Shades of Grey was actually released in 2011 as a trilogy of novels. The genre of the novels are 'erotic romance', with the storyline tracing the relationship of a college graduate named Anastasia Steele and a young, successful businessman named Christian Grey.
The book became a best-seller around the world with regards to its explicit content and references to BDSM, having sold over 100 million copies, as well as being translated into 52 different languages, not to mention it being the fastest selling paperback of all time in the UK.
You might be wondering what relevance Fifty Shades of Grey has to The Workplace Depot, but we can confirm that a scene from the book/film actually takes place in a hardware store where Anastasia Steele is working, and Christian Grey is looking to purchase some cable ties, tape and rope – in order to use them to carry out certain activities.
With this in mind, it has been suggested in almost every British newspaper these past few days that sales of these particular items are expected to increase over the next couple of weeks.
Consequently, we thought we would reassure fans of the film/books that we happen to supply exactly what Mr. Grey was looking for in that hardware store!
Rope*
Tape*
*Please be aware that these products should only be used for their designed purposes.
If you have seen the infamous Fifty Shades of Grey movie, or read the books, we would be interested to hear your reviews on our Facebook or Twitter pages. If not, why not treat yourselves to a night at the cinema this evening; after all it's 241 on Orange Wednesdays!
Finally, don't forget to let us know if you have noticed an increase in your cable tie sales, we would be very intrigued to hear about it!
---
Posted in Amusing