Here at The Workplace Depot, most of the staff either walk, cycle or take public transport to work, and even walk into the town for lunch! So this is why we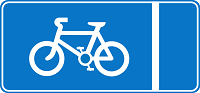 thought it would be a great idea to join The Big Wheel Campaign, which is to start on the 8th April. It is all about encouraging companies to exercise more by walking, cycling or use public transport to travel to work - and whoever travels the most miles via these methods, wins! But it's not just about the winning, its the taking part and considering we won the Silver Green Apple Award last year, we want to keep that up!
Any workplace can join in with the campaign or just do it themselves. Most commuters spend at least 30 minutes to 2 hours per day travelling to work, mostly sat down on a bus on in the car. If you live close to where you work, then why not swap the sitting down routine to either walking or cycling, even if it is every other day, or if you cannot walk or cycle the whole distance, walk/cycle part of the way to work then catch the bus or train, either way you are still having your daily exercise.
I want to ride my bicycle, I want to ride my bike
If you don't own a bike, borrow one or buy one - it will soon pay off! It doesn't need to be an expensive, expert bike, you should be investing your money into some reflective gear, a helmet and a bag that is easy to carry. To help you travel the roads safely, buy a cyclist's hand-signal guide - use it as a Bible for the roads! Your workplace should provide staff with bike storage - either racks, lockers or shelters will do! However, if you don't regularly cycle or haven't been on a bike since you were 10 years old, then don't try and cycle miles and miles all at once! The key is little and often. You can start with one of three things,  you can either: start with one day a week, cycling casually in an evening, or a family bike ride on a weekend – this way you are building yourself up to start cycling more regularly  If you do struggle to cycle all the way to work, you can always invest in a folding bike. This means you can cycle part of the way, fold the bike up and catch the bus to work – simples!
Why Not Put Your Best Foot Forward?
Not feeling too confident about riding a bike? Give walking a go! Map out your route to work - How far is it? How long will it take? Which way should you go? You will need to know all of this if you are planning to walk all the way. Allow yourself enough time so that you can quicken up the pace and slow it down to catch your breath, you may enjoy it more if you don't have to rush. Invest in some good walking shoes/boots, this way you will find it easier and more comfortable to walk if travelling a long distance. This will take less stress off you in your feet hurt or your work shoes become dirty.
Best of Both
If the workplace is too far away for you to cycle or walk, think about doing half and half. If you drive to work, park in another car park that is a couple of minutes walk away from the workplace so you can walk some of the way to and from work. Instead of driving, why not catch the train, tram or bus to a local station and take a brisk walk to work. Both of these methods add an extra mile (or so!) to your exercise schedule each day and will burn some of those calories!
If you do start to cycle or walk to work, don't push yourself too much as you are more likely to give up and you could give your self an injury. You will start to feel fitter and healthier which are some of the benefits you will start to notice once you start regularly exercising. Your muscles and bones will become stronger and your blood pressure will decrease and you will start to loose weight – which is what we all want at this time of year!
However, if cycling or walking is not really your thing, then you can always travel by bus, train or tram. Or if two or more of you live within the same area, you can also car share, this way you are saving money and reducing carbon emissions.
So give it a go, you may find it quite enjoyable and worthwhile!
At The Workplace Depot, we sell reflective gear and bike storage so you can invest in some equipment for yourselves and your workplace.
For more information about The Big Wheel Campaign, click here.
---
Posted in News, Storage, Think Green, Cycle Storage