In the past we have supplied some of the top universities, colleges and schools, with essential equipment that can be used daily. From alarms to first aid kits to safety steps, we have an A-Z of products that The Workplace Depot can supply to educational establishments.
A for Alarms
B for Bike Storage
C for Changing Room
D for Disabled Equipment
E for Eating In?
Every school/college/university has an indoor eating area or cafe. Of course, students will need somewhere to sit, cafe furniture including chairs and tables and fast food furniture units will be ideal for kitting out an eating area to seat hundreds of pupils. All of the furniture is easy to clean and is aesthetically pleasing to look at.
F for Filing Cabinets
G for Garden Buildings for the caretaker's lawnmower
H for Hand Driers
I for Indoor Cable Protectors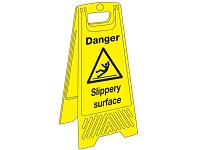 J for Janitorial Signs
Spilled drinks, water leaks or overflows or mopped floors, wet floors can cause major injuries to people if they are not careful. We were all told at school not to run down the corridors, but we did and children still do, even if the floor is wet and putting up a wet floor sign, may prevent students from running about and slipping over on a wet floor.
K for Kikalong Steps
L for Lockers
M for Security Mirrors
N for Notice Boards
O for Ouch!
From little bumps and grazes to 1st degree burns, every educational establishment should have a first aid kit handy to suit and aid any type of injury. We sell a variety of first aid kits from kids first aid to sports first aid to a standard first aid kit.
P for Picnic Bench
Q for Quick Build Shelving
Schools, colleges, universities all need some type of shelving that can built in no time. Quick Build Shelving is a nut and bolt free shelving unit and can be put up within 10 minutes! This type of shelving is ideal for storage cupboards or shelving within a library.
R for Recycling Bins
S for Speed Bumps & Speed Ramps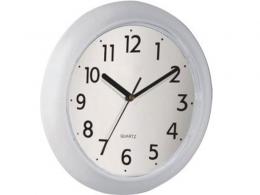 T for Tik Tok
Yes, we are talking about the traditional clock. Everyone, whether they are at school or work, counts down the minutes in the day. But some people say there are never enough hours in the day - so whether your trying to keep hold of the minutes or counting them down until home time, you'll probably need a clock to stare at!
U for Under Surveillance
If the establishment is on a large campus or linked to a public area e.g. leisure centre or park, staff may not be aware of some disturbances or if any criminal activity is happening. CCTV cameras are perfect for placing around a campus and keeping a watchful eye out for anything suspicious happening.
V for VIPA Cable Kits
W for Whiteboards
X for External Cable Protectors
The only product we could think of for the letter 'X' is external cable protectors. We know it doesn't started with an 'X', but it's close enough. External cable protectors can be used to prevent trips and falls if there is construction work on a school building or if there are electrical products being used outside permanently then using a cable protector could prevent the cables from being damaged and to stop pupils from tripping over.
Y for Yellow and Black Signs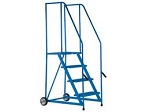 Z for Zenith
We had to play around with this one as we couldn't think of a product beginning with 'Z'. But we did come up with the idea of safety steps and the zenith. For those of you that don't know what the zenith is - it is an imaginary point directly above a particular location. However, your probably thinking what do schools, colleges or universities use safety steps for? Well, they can be used in libraries to reach the tops of the shelving or they can help mankind reach towards the very zenith of external progress, (a quote about zenith).
---
Posted in News