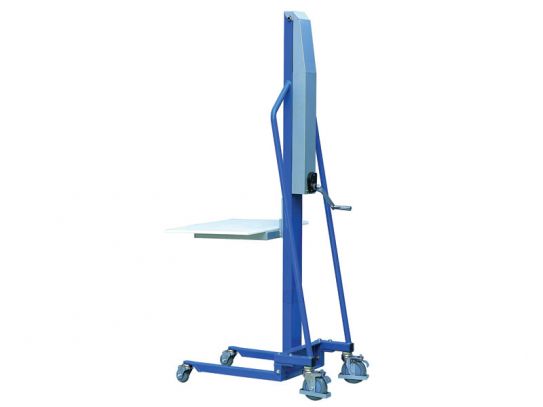 from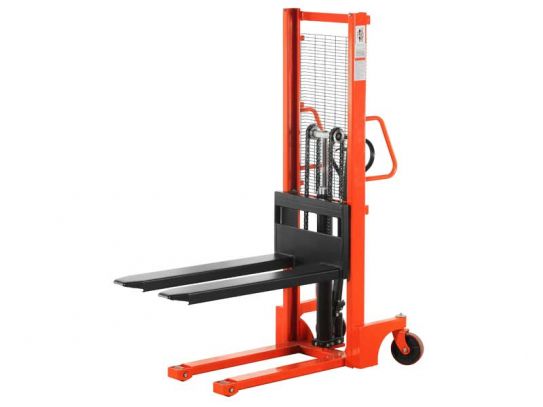 from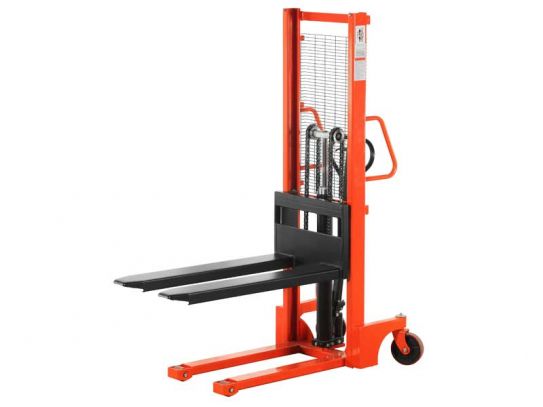 from
Manual Pallet Stackers
Our range of manual stackers are guaranteed to make lifting, moving, loading and unloading quick and easy.
A manual stacker is a fantastic alternative to a forklift truck and offers a higher level of manoeuvrability due to its compact size. These products are typically used in application where lift time is not crucial as, as the name implies, the stackers on this page require much more manual labour as the forks require physically pumping or winching up. This makes manual stackers more suited to moving loads that are lighter in weight, usually up to a maximum of 200 kilograms although heavy-duty models with a load capacity of 1000 kilograms are available.
Manual pallet stackers are designed to be rugged and long-lasting whilst requiring minimal maintenance which is why they are such a popular choice for smaller warehouses and industrial applications, loading and unloading lorries and delivering goods. There are a collection of different models available that are suitable for various uses, for example reel and roll stacker trucks, heavy duty straddle stackers and highly portable versions with suction cups for delivering items up to 100 kilograms.
For heavier loads that require lifting to height we would recommend a fully electric stacker or a model with an electric drive. These provide smoother travel and lift; ideal for raising awkward loads in a safe and controlled manner.