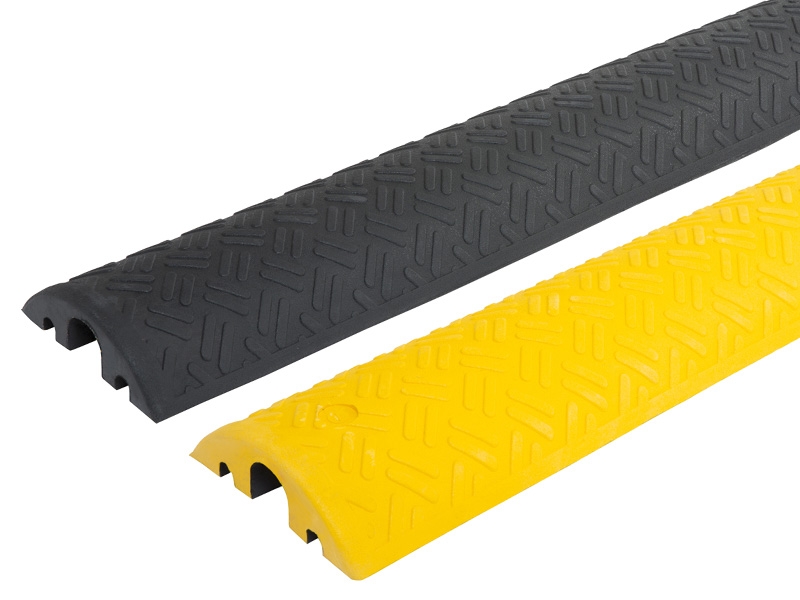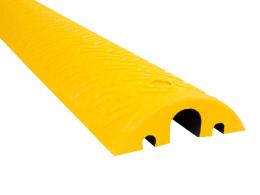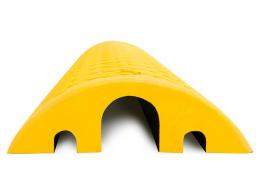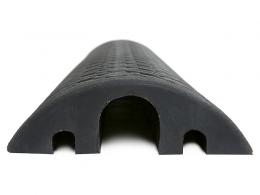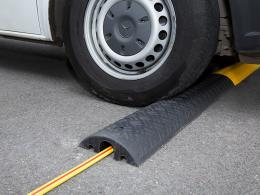 Hose Protection Ramp
Price in singles from
£49.00
Price
for multiples
from

£46.55
FREE Next Day Delivery!
The Hose Protection Ramp is ideal for construction sites and roadworks
Suitable for HGVs
Made of flexible rubber
Every Hose Protection Ramp can cover 1 hose and 2 cables
Choice of yellow or black
Dimensions: 1200(L) x 68(H) x 210(W) mm
Protects hoses and cables up to 40mm diameter
FREE DELIVERY
Next Working Day
Warranty
1 year parts / labour
Product Variations
Code

Description

Price

Add to
Cart

Code:

WPD33561

Description:

Black Hose Protection Ramp

Price:

£98.00

£49.00

Code:

WPD33560

Description:

Yellow Hose Protection Ramp

Price:

£105.00

£52.50
Hose Protection Ramp
What Is the Purpose of the Hose Protection Ramp?
The hose protection ramp is a device that can be placed over hoses and wires in an area with vehicle or foot traffic. The ramps have hollow areas underneath them that will allow a hose to remain open at all times, and the ramp is durable enough that a vehicle can go over the top of it without causing any damage to the hose. Concealing your hoses, cables, and wires in this ramp also makes your workplace safer for pedestrians who may trip over any of these items if they're left loose. Electrical wiring can also run through the underside of these ramps to protect them from damage in a workplace setting. Wires could easily become useless if vehicle traffic compresses them to the point where the internal components become jeopardized. Instead of paying for new hoses and wires every few weeks when they become damaged, a hose protection ramp can secure them from any more problems.
Where Can the Hose Protection Ramp Be Used?
Hose protection ramps may be found in a warehouse where they are covering hoses that people need to keep protected from forklifts that drive over them. They could also be found in workshops that make use of air compressors and pressure washers; the protection ramps can be placed over the hoses and prevent people from causing damage to the hoses by stepping on them too much and save people from tripping over loose hoses and causing damage to themselves. Personal and equipment accidents are costly. This ramp can be the answer to many problems that business owners and workers face in their workshops, businesses or construction sites.
Who Might Use
the
Hose Protection Ramp?
Anyone who wants to keep hoses and wires safe from future damage and ensure that pedestrians are safe will want the hose protection ramp at the worksite. A construction site manager will want to keep equipment safe and in good repair, a warehouse manager will look to cut costs by not having to buy new hoses all the time, a business owner will want low equipment replacement costs and zero pedestrian injuries, and a person with a home workshop will want to stay safe and protect equipment, too.
Hose Protection Ramp Specifications
The hose protection ramp comes with a one-year parts and labour warranty. It will also be delivered to a customer for free on the next available working day. Also, the ramps come in yellow or black so they can be concealed or left in plain view. Each ramp has a spot to fit one hose and two cables underneath it.