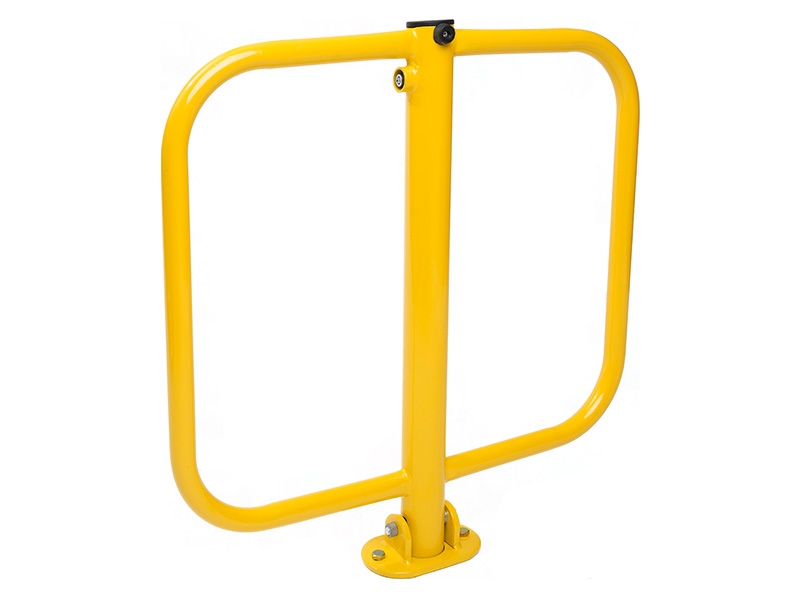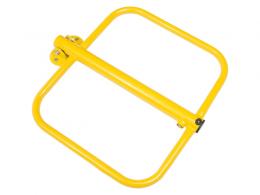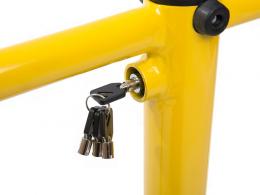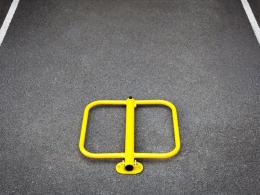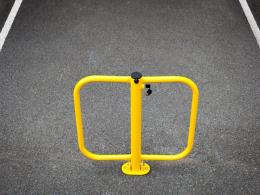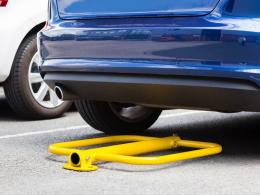 Folding Parking Barrier
Price in singles from
£57.95
Price
for multiples
from

£56.43
FREE Next Day Delivery!
720mm high x 700mm wide parking barrier
Integral lock with two keys
Spare or replacement keys are not available
Just 80mm above ground when folded down
170x100mm base plate
Supplied with fixing bolts
7.2kg total weight
Yellow tough long lasting weather protection finish
For road marking stencils & other accessories, click here
FREE DELIVERY
Next Working Day
Warranty
1 year parts / labour
Product Variations
Code

Fixing Bolt

Dimensions (mm)

Price

Add to
Cart

Code:

PCP710Y/CONB

Fixing Bolt:

Dimensions (mm):

720(H) x 700(W)

Price:

£81.00

£57.95

Code:

PCP710Y/TARB

Fixing Bolt:

Dimensions (mm):

720(H) x 700(W)

Price:

£81.00

£57.95
Folding Parking Barrier
What is the purpose of a folding parking barrier?
This item is perfect for creating order in any type of garage or lot. It keeps vehicles in the correct spaces and creates a protective barricade between vehicles and walls, other vehicles, etc. This product is also perfect for keeping vehicles out of certain areas, such as pedestrian walkways.
Where can this product be used?
This product can be used anywhere that you need that extra layer of protection or that extra measure of security. It is commonly used in lots and garages where vehicles are kept. It is also great for other uses, such as keeping vehicles out of pedestrian areas.
Who might use this product?
Anyone who wants more security than the standard barricade post can provide will appreciate this project. It spans out further than any simple post, keeping vehicles safe from walls and other obstacles and out of areas where they do not belong. If you are not satisfied with the amount of security that your posts are offering, you may want to upgrade a folding parking barrier system.
Folding parking barrier specifications
This product is carefully crafted from high quality materials. It has a finish that is coated with epoxy powder, making it tough and weatherproof. The bright yellow colour is eye-catching and easily visible to drivers. The colour provides enough warning on its own most of the time, keeping both vehicles and this item safe. But even if a vehicle does hit this product, it is strong enough to keep the vehicle from entering the prohibited area, and it can protect a vehicle from further harm if it is used to block something like a garage wall. This product comes with a security lock for further protection. It also includes 2 keys. It folds to the height of 80mm above ground. It weighs approximately 7.2kg and comes with fixing bolts.