9th April - We're open as normal and actively fulfilling orders - we'll continue to support businesses during this time of uncertainty.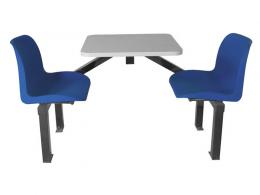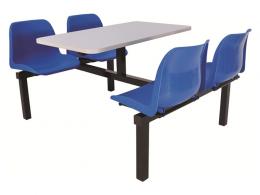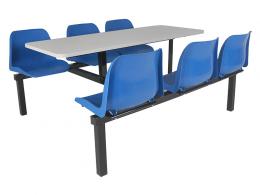 Fast Food Furniture
The Workplace Depot has simple seating solutions for eating, dining, and lounging. Our fast food furniture is great for when you need something simple to maintain as well as easy to clean and tough to damage. Fast food furniture is stress-free to keep looking like new, and it can be used in any eating establishment, not just fast food. This includes rest areas, vending areas, cafes, small dining spots, canteens, cafeterias, and casual eateries. This seating is simple yet versatile as well as durable and sturdy, and can easily fit in any eating or dining environment. Your customers will be comfortable and happy to sit and enjoy themselves with our furniture.
Canteen Furniture
The Workplace Depot's Canteen Furniture is perfect for fast food dining and beyond. These are modular, all-in-one units that won't break the bank. The tables and seats can be combined in a number of different layouts to suit whatever space requirements you might have. Choose from tables/seats in a variety of configurations: 4 seater single entry, 2 seater single entry, 6 seater single entry, 4 seater double entry, and 6 seater double entry.
The table tops are made of light grey laminate for easy cleaning and durability. The seats are moulded polypropylene and come in standard blue as well as red and black. This is fast food furniture that will look great and stay that way for a long time.
Additional Benefits
The Workplace Depot offers free delivery on all fast food furniture within 5 working days. We also offer a standard one year warranty which includes parts and labour. Don't forget that we have easy returns and exchanges as well as price matching. We don't think you'll find a better deal on the web, so order with us today.