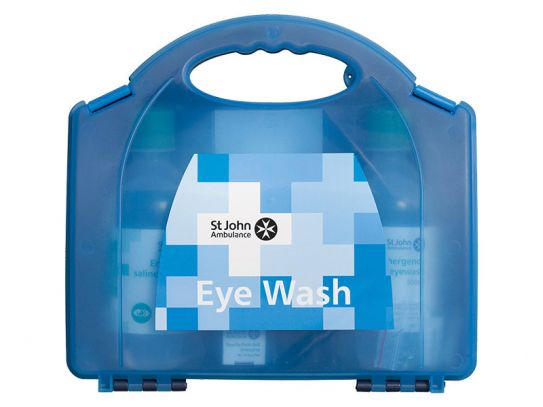 from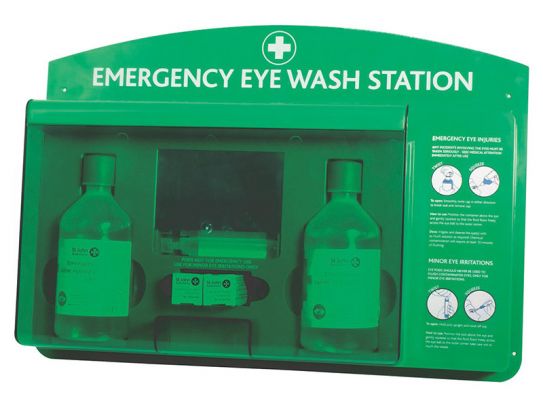 from
Eye Wash Station
Eye Wash Kits
Eye wash kits are used to support eye washing operations, to remove chemicals and foreign debris that enter the eye. The eye wash stations are used for the sake of increasing workplace safety and will help to protect against airborne particles. These eye wash kits from The Workplace Depot are also perfect for protecting your eyes from chemical, biohazard, gas, contamination, smoke, vapours and liquid splashes that typically require eyewash station applications.
Eye wash kits usually contain pH neutralizing, distilled water or other kinds of sterile liquids. Solutions can be discharged from the eyes in one single stream, or may even have dual spray abilities so users can wash both eyes at the same time.
Some of our eye wash kits come with attached mirrors and customer-facing instructions as well as eye wash procedures and images to demonstrate how to use the eyewash applications.
Different contains come with single or multiple eyewash containers. Eye wash kits can also come with a bottle and twist cap, so users need to break the seal to expose the liquid.
An eyewash body is typically squeezable, offering one-handed inversion for ease of operation and steady rinsing of the eyes. The Workplace Depot's range of eye wash kits have built-in eyepieces to help keep the eyes open when rinsing them out.
We offer both portable and wall-mount frame varieties and our stations have been designed with top-quality materials.
Order Eye Wash Kits From The Workplace Depot
Order your eye wash kits today for free delivery. All our products come with a one-year warranty on parts and labour and we also offer a Price Promise to match any price. The Workplace Depot accepts most major credit cards, including MasterCard, Maestro and Visa, and we also accept payment via PayPal.
Place your order today or get in touch with our sales team should you have any queries.