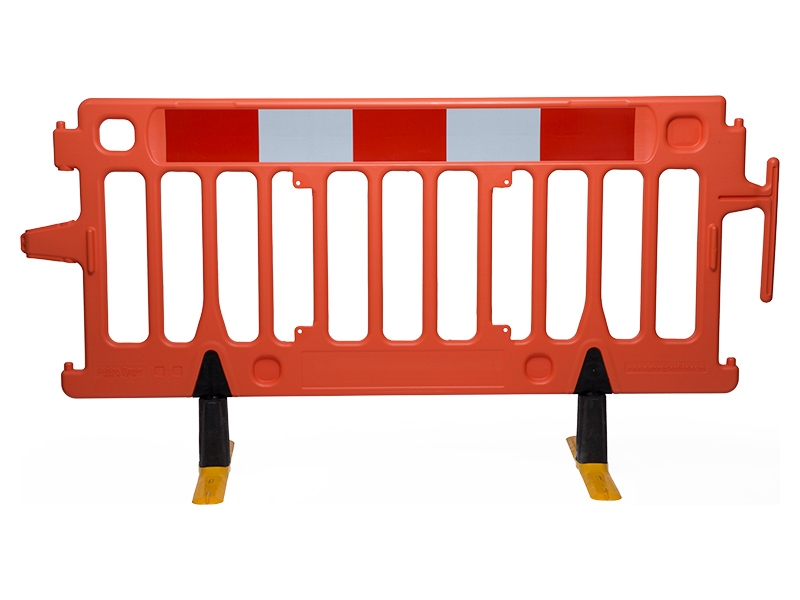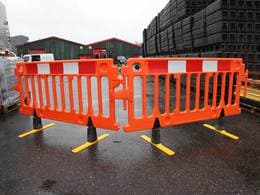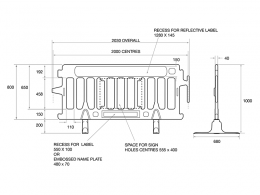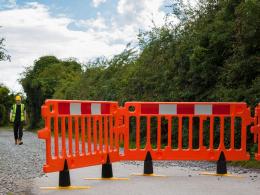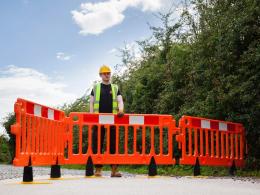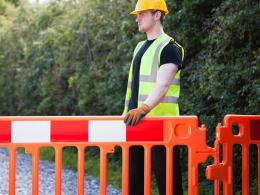 Chapter 8 Barriers
Price from

£26.00
FREE Next Day Delivery!
Ideal for event management and pedestrian control
Compliant with Chapter 8 Streetworks
Compliant with BS 7818 Specification for pedestrian restraint systems
Can be used with contractor information boards and warning signs
Blow moulded in 1 piece from tough high density polyethylene (HDPE)
Supplied with non-trip feet
Unit weighs 11kg and is 100% recyclable
Locking System
The locking system is unique and creates secure joints on uneven ground - up slopes, over kerbs and across rough terrain
Unlocked or locked mode configurations are made to prevent unauthorised dismantling
FREE DELIVERY
Next Working Day
Warranty
1 year parts / labour
Product Variations
Code

Description

Price

Add to
Cart

Code:

WPD35SAMPLE

Description:

Sample barrier (maximum order 1)

Price:

£90.00

£26.00

Code:

WPD35478

Description:

Single barrier

Price:

£110.00

£55.00

Code:

WPD40BARR

Description:

Pallet of 40

Price:

£3,006.00

£1,503.00
Chapter 8 Barriers
What Is the Purpose of the Chapter 8 Barriers?
In compliance with the UK governmental regulations for temporary street signage, these carriers can be used in any number of situations. It can be used in anything from convoys to carriageway disruptions or surface works on back roads. These barriers also comply with pedestrian traffic flow management for events and concerts.
Chapter 8 barriers come in a set of 40 for larger scale traffic management. These safety barriers are blow moulded from a single piece of polyethylene. They are lightweight and easy to assemble. The barrier sits on anti-trip feet that don't stick out far past the barrier. They are created to be modular and join together to form long chains of controlled flow. They can also be used to display signs or information boards.
Where Can This Product Be Used?
This barrier complies with the Chapter 8 regulations on temporary traffic flow, so it can be used in any roadwork situation or temporary detour creation. It also directs pedestrian traffic as well. The modular format of these barriers creates an unbroken chain to guide both people and vehicles down the path you choose.
Who Might Use This Product?
This type of barrier is used by city councils across the country, and as well by event planners and promoters readying for an event of festival.
Chapter 8 Barriers Specifications
The chapter 8 barriers represent a safety feature that road works can't do without. They weigh 11kg each and are modular to fit into each when lined up. The polyethylene construction is durable and heavy duty in strength. The supplied non-trip feet prevent any tripping hazard. These barriers are complaint with all Chapter 8 Streetworks guidelines. They are also protected by a 12 month warranty on all parts and labour.