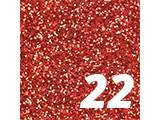 So we are nearly there, the countdown is nearly over, only a few days left until the big fat fellow comes down our chimneys and leaves us presents. We should be getting to the point where children should be finishing off at school and the adults should be winding down at work and if you're lucky, not returning until the new year. If this is the case, before the big day, why not consider going out singing some Christmas carols - get yourself into the Christmas spirit! If you have children, get them involved. It is one thing you don't see enough of at this time of year.
The only time I ever hear Christmas carols now is when I squeeze the "Press Here" button on the fury Rudolph decoration, so lets try and get more of us singing these traditional carols in public.
Here at The Workplace Depot we thought that we would put together a list of some of our favourite carols to share and to also see how many people agree with us, these include:
Jingle Bells
The Twelve Days of Christmas
White Christmas
Deck the Halls
We Wish You a Merry Christmas
Silent Night
Away in a Manger
O Come All Ye Faithful
If you're not a fan of standing outside singing Christmas carols, why not take the family and visit the church for their Christmas service, you can't get much more festive than this!
Alternatively, it would seem that these days you can even partake in a sing song at your local pub, according to a recent article by The Guardian. Apparently, village pubs in Yorkshire are inviting their punters to sing Christmas carols from the 18th and 19th centuries in a unique way; as the style, speed and pitch of which they are sung varies from pub to pub!
If you have any top Christmas carols that we have missed, why not let us know what they are on Facebook or on Twitter.
---
Posted in News