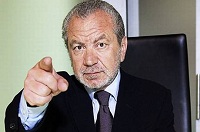 The Apprentice winners - Where are they now?
We have noticed that recently Stella English, Series 6 winner of The Apprentice has followed The Workplace Depot on Twitter. Of course we are very pleased! You may already know that Stella English and Lord Sugar have been having fallings out over a series of allegations and she has taken Lord Sugar to an employment tribunal.. But where are the other 7 finalists now? We have looked back at when the first apprentice was hired almost 8 years ago and what they have done since hearing the words 'Your Hired!'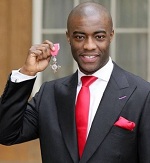 Tim Campbell - Series one winner - 2005
Tim Campbell was a transport manager before winning the first apprentice back in 2005. Two years down the line, he left Lord Sugar and Amstrad and started up a social enterprise, Bright Ideas Trust, which helped young entrepreneurs from disadvantaged backgrounds. Campbell then became a social enterprise ambassador for the government and London's ambassador for training and enterprise and was made an MBE in the 2012 New Year Honours for his services to enterprise culture.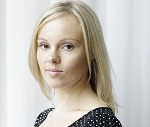 Michelle Dewberry - Series two winner - 2006
Michelle Dewberry left the £100,00 job for her 12-month contract ended. Since leaving the job early, she has become a motivational speaker, a Sky News breakfast TV pundit and a magazine columnist. She also runs a business consultancy and founded bargain deals website DailyChic.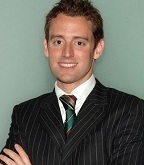 Simon Ambrose - Series three winner - 2007
Cambridge graduate, Simon Ambrose, worked for Amsprop, Lord Sugar's property company for three years, during which he studied as a chartered surveyor. Ambrose then invested in a restaurant in London, a members club and an art gallery and he now owns and runs an event production company and became and property developer.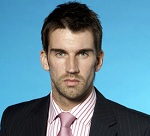 Lee McQueen - Series four winner - 2008
Lee McQueen rang in sick on his first day of the £100,000 job because of a virus he caught in Spain. After recovering from the virus, he went on to set up a digital media business with Lord Sugar's son, Simon. McQueen then later founded the recruitment company, Raw Talent Academy, helping young people, who do not have to be graduates, start careers in sales and recruitment.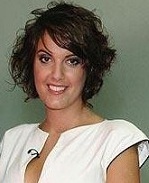 Yasmina Siadatan - Series five winner - 2009
Yasmina Siadatan was a restaurant owner, worked for one-year at Amscreen Healthcare company, which supplies advertising and information screens to hospitals and GPs. She then took time off to have two children, she was head-hunted by former Dragon's Den star, James Caan and now works for his private equity firm, Hamilton Bradshaw.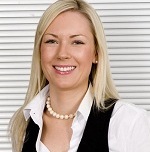 Stella English - Series six winner - 2010
And now we come to Stella English. She is awaiting for an answer about her constructive dismissal claim from Lord Sugar's IT firm, Viglen, after she claimed she had no real role at the company. English told an employment that her boss, Bordan Tkachuk, told her 'there is no job' on her first day.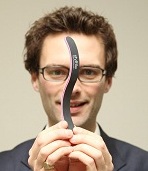 Thomas Pellereau - Series seven winner - 2011
Tom Pellereau was the first apprentice winner to win a chance to set up his own company with a £250,000 investment, help and advice from Lord Sugar. After failing to impress Lord Sugar with his redesign office chairs scheme the invention of the curved nail file has gone into production and is now being stocked by, Sainsbury's, Tesco and Amazon. Apparently  he cannot help himself when he comes up with a new idea for an invention. He has since worked on other products including a range of baby feeding accessories.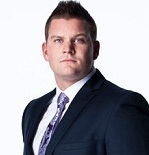 Ricky Martin - Series eight winner - 2012
Ricky Martin won Lord Sugar over with his idea for a specialist recruitment company for sciene and technology jobs. He then set up an Essex based company called Hyper Recruitment Solutions, specialising in scientific recruitment and has currently 40 jobs on its books. On his website, he calls himself Ricky Martin BSc (Hons) MIRP CertRP MRSC, whilst his investor is called plain Lord Sugar.
---------------------------------
The Workplace Depot sells a range of facility management equipment.
---
Posted in News