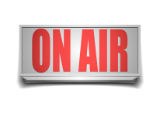 Like most people, I like to have music on whilst working; one of the few facts I like to throw around is that listening to music, particularly in the workplace, increases productivity. But one of the first, troubling choices we have to make of the day includes which radio station to listen to. Admittedly, if you work in an office for 8 hours a day, it's hard to avoid hearing songs getting repeated (which is one of our pet peeves here at The Workplace Depot!)
Consequently we like to mix up our playlists every now and again (if you are intrigued give Top 50 Workplace Songs and Top 20 Motivational Workplace Songs a read/listen).
However, on the days when no one really wants to put a lot of effort in to choosing some songs to form a playlist, we let a radio station do it for us.
As our main office is based in Bingham, radio stations local to us include:
Capital 96.2FM
Gem 106 FM
Smooth Radio 106.6 FM
BBC Radio Nottingham
Although we are sometimes partial to a bit of Radio 1 too!
Music to Our Ears
Lucky for us, there are a number of sources who agree (as I have already mentioned) that music makes people in the workplace more productive, as it is suggested that background noise stimulates the mind. An article by the Daily Mail puts forward a theory labelled the 'Goldilocks Principle', and proposes that background noise of around 70 decibels is recommended to be the perfect working environment – the equivalent to the sound of a car driving past.
Noise in the background of a working environment is said to increase creativity as well as productivity, so if you are struggling for inspiration, tune in to the radio and turn up some music to get your creative juices flowing!
Of course, some managers will not agree with this theory, or you may work in an environment that is unable to listen to the radio if you are engaging with customers; with this in mind if you are one of these people, it would probably be beneficial to make sure you have some music playing on your way to work. Whether you have the radio on in the car or your headphones in on the bus or tram, a bit of morning music could wake you up and get you motivated for the day ahead!
Let us know if you agree with music/background noise increasing productivity at work and your preferred choice of radio station on either of our Facebook or Twitter pages.
---
Posted in Office