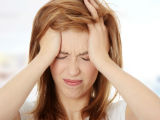 The world is full of rubbish jobs that could eat away at you if you don't inject some creativity into them. According to surveys by SalaryExplorer, pet care, telecommunications and information media, cleaning and waste management, banking, and courier are among the top 5 dullest industries. People working in these industries can sometimes be identified by the frown on their faces and the worry in their eyes. Some of them get through life thinking there could be worse jobs that they could be doing, "heck, at least it's not like working in a sewer".
Why a Dull Job Can be Lethal
Psychiatrists believe that dull jobs lead to employee burnout, a condition in which a person feels unable to cope with the monotony of the job, becomes exhausted, and gives up when stressed. Burnt out employees are working way below the average efficiency of fresh employees. There's no way an organisation can hope to excel or even survive if it depends on burnt out workers for conducting its business. The chances of burnout increase if the working hours are long. The study demonstrated a 6 times increase in the chances of burnout in people who worked more than 40 hours a week, compared to those who worked 35 hours or less.
Any Dull Job Can be Made Interesting (and the other way around)
If you own or manage a dull workplace, you are not alone. According to Forbes, as much as 40% of Americans would like to switch their current jobs for more creative ones. Lack of creativity can make even exciting jobs dull. Consider the job of an airline pilot. The aviation rules require a certain rest period to be allowed after long haul flights before scheduling a pilot for the next flight. This is because flying straight for 6 or 8 hours can be very boring, and can sap the energy out of the pilots. On the other hand, jobs that are quite boring can be made very interesting by inviting people to be creative. Consider Google, the best place in the world to work at. Their Mountain View headquarters has been called "a playground for adults" because of its outlandish facilities and work culture.
3 Ideas for Sparking Creativity in Dull Jobs
Play Music - If you think having TVs or iPods in the office wouldn't interrupt with work, there's no harm in allowing people to listen to music or glance at TV screen as they work. Jobs like accounting or cleaning aren't hampered by music, so you should encourage people to carry their music collection, listen to it while at work, discuss and share it. More creative options such as a Netflix membership pass for every employee or watching games in the common room can also cut the monotony from the routine.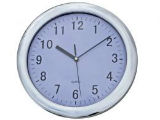 Have Flexible Timings and Frequent Breaks - If you think working for 8 hours straight is a bit too much considering the dullness of the job, give your employees a short break every few hours. You can also introduce flexible timings and allow people to do some or all of their work from home. Breaks and variable timings reduce the amount of stress associated with dull jobs.
Create Interactivity - Ping pong or pool tables, gym, basketball court, gaming arcade - the possibilities are limitless. Encourage people to engage in activities that take their minds off work. You might need to lead by example. Use your digital media - website, blog, social media channels - to promote a culture of fun. Google allows its workers to play with Lego blocks and has tons of engaging activities.
---
Posted in Workplace Commentary