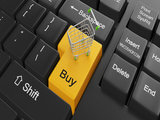 This week is Steven's turn on our A Day in the Life of Series. If you are keen to jump into digital marketing or eCommerce, or simply looking for a new challenge in this area, Steven's Day in the Life of... can perhaps inspire you.
Morning
@8.45am…. I start my day, only living 10 minutes away I have no excuse being late. Once I arrive, I put my lunch away, grab some much needed morning caffeine and get to work (unless it's a Friday, I spend 5 minutes persuading the warehouse lads to fetch breakfast). I then log in to everything I need: the website, my e-mails, Amazon accounts, etc.
@9.30am… By now I've made good progress into checking my e-mails from the night before (if I haven't already dealt with them). I will then jump into whatever work I have to do, be it continuous work or project work. Not necessarily having set times for tasks, I'll make sure that I prioritise my workload so that the more important tasks are completed as soon as.
@11.00am… On an average day there are quite a few website changes that need to happen; be it content, prices, images, etc. (Behind the scenes stuff). There are also a lot of ongoing additional products that need to go online, as well as managing the Amazon account and reporting on it – this can include maintaining the currency of the products and optimising the products ensuring they can be found. I also overlook our distributor websites, so when they have problems, I'm the first port of call.
Afternoon
@1.00pm… Go for lunch :D
@2.00pm… I carry on from where I left off before lunch; Amazon Seller, Amazon Vendor, website amends, additional products, on-page optimisation, distributor website maintenance and so on and so on.
Evening
@6.15pm… Unless I'm really busy, I'm normally home by now. I normally get back, have some dinner and start my night.
@8.30pm… If I haven't already done so before work, I go in the gym, if not then I just relax; a bit of TV, a little bit of computer work, Netflix, (and of course – Coronation Street) etc. If any important e-mails come in, mainly Amazon messages, queries, etc, I normally deal with these. Then a bit of music before I go to sleep and then start all over again.
---
Posted in Workplace Commentary