June has been a great month for the progress of our new build. The changes that can be seen on a weekly basis present an insight to a really exciting time here at The Workplace Depot.
Throughout June we have seen that the construction process has been full steam ahead. A lot of the groundwork has gotten underway, with land being cleared and prepared for putting in the foundations. It's incredible to see such an excessive transformation in such a short space of time.
Towards the end of the month, we've seen the cranes get to work putting together the foundation structure of our new warehouse.
We look forward to seeing even more progress throughout the summer months.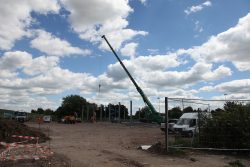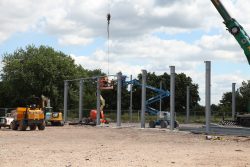 ---
Posted in News