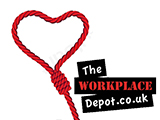 Love it or loathe it, it's Valentine's Day once again. The one day of the year where couples all around the world can celebrate their love for each other, whilst the single ones amongst us either eat their body weight in ice cream or go out with fellow singletons in the hope to try and forget the meaning of the day!
Whichever group you fall in to, the majority of people probably all have the same thought process for Valentine's Day – why do we need this day to declare our love for our partner?
Well although the answer on most people's minds is probably somewhere along the lines of 'we don't – it's a money making holiday', we nevertheless continue to buy cards, chocolates and flowers to celebrate the cause.
On the other hand, there's nothing wrong with the day if you ask me, even if it is actually just an excuse to go out and eat a lot of fancy food!
Top Tips
If you're struggling for ideas this Valentine's Day, especially as it has fallen on a Saturday, take a few tips from us with some of these ideas:
Spa day – even men have to admit that there is surely nothing better than walking around in a robe all day!
Weekend away – treat yourselves to a getaway, wherever it might be (Paris on Valentine's Day surely can't be beaten).
Romantic meal – instead of venturing out to the hustle and bustle of a busy bar or restaurant, why not cook a nice meal at home.
Movie marathon – if all else fails, opt for the cheesiest rom com you can find – you can get away with watching these today and today only!
Here's a couple of Valentine's Day appropriate films for inspiration:
And of course Valentine's Day
What are your plans for the evening? Let us know on our Facebook or Twitter pages; also let us know if you're going to check out any of the films listed above.
Whatever your status, we hope you all have a Happy Valentine's Day!
---
Posted in Amusing, In the Community