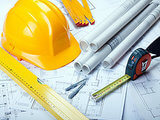 June 4th sees the recognition of Engineers Day and provides the ideal opportunity for schools, institutions and businesses across the UK to promote engineering related activities.
Engineering in the UK
The UK is currently facing the biggest shortage of engineering skills of the last years, according to Engineering UK. Every year, the UK is set to face a shortage of over 81,000 people with engineering skills at all levels, covering the construction, electricity and civil sectors. Given the situation, the UK is trying to double the number of entrants into engineering across all levels of qualification.
While engineering still represents a male dominated career with less than 10% of women engineers, improvements are being made. Numerous schools and high schools have already included in their schedule programmes through which pupils are presented with engineering career opportunities. Students are encouraged to embark on engineering careers and the benefits of the sector are often highlighted. Reports of the Government point towards the wage band Engineering and Technology Graduates can access 6 months after securing a job. Engineering apprenticeships roles are becoming more and more attractive, aiming to raise and develop the future cohort of specialists.
How can we help?
Here at The Workplace Depot we supply a range of products that not only are being used successfully within engineering contexts, but also tick the "Everyday Essentials" box for engineers.
Some of these include:
---
Posted in In the Community