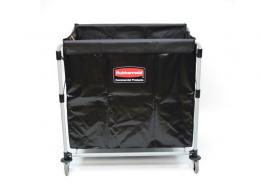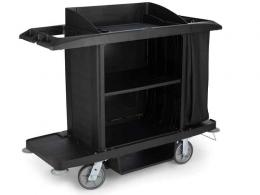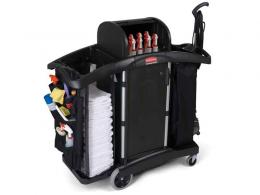 Hospitality Trolleys
Hospitality Trolleys
Hospitality trolleys serve as labour saving appliances that can be used in a number of situations within the confines of a hotel or guest house. They serve to carry all sorts of things to aid in the upkeep and management of the premises. Because of their manoeuvrability, they can be used in almost any part of a hospitality facility. This enables workers concerned with maintenance to be a lot more efficient in carrying out their tasks. These trolleys are also very useful within multiple other industries aside from the hospitality industry.
Trolleys in Commercial Settings
Private hotels of guest houses are usually the major utilizers of this type of equipment. The trolley provides a secure method of transferring objects for a short time from one location to another, keeping them handy so that jobs can be done that require their use. Laundry carts are a great example of the standard trolley they serve as collection points for laundry, and can be used by housekeeping staff in both the health and hospitality industries.
Housekeeping carts are also a member of this category and these provide easy access to housekeeping tools that a worker may require while cleaning. Because of the large amount of tools that some buildings require, the housekeeping cart is usually more sophisticated, combining easy access with manoeuvrability. Specialized housekeeping carts that can be assembled to suit a particular need are also available. The ergonomic design is a lot more conducive to some types of work and some employees tend to favour it over the standard housekeeping cart. All of these items are constructed to be durable and stand up to heavy everyday usage.
Good Housekeeping
In order or good housekeeping to be carried out the workers that are responsible for it must be properly outfitted. These trolleys try to offer a wide array of equipment that are mobile and easy to use for staff to properly perform their jobs. If your company is interested in acquiring trolleys for use in any industry, contact the phone hotline for the Workplace Depot at (0800 0126777) or consult our inventory online for a visual representation of models that we have available.