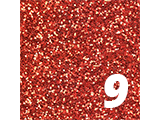 Most associated with the Western part of the World, Secret Santa has become a tradition amongst large families and workplaces in order for everyone involved to receive a gift of an affordable value from one other person.
Although it is not certain when or where Secret Santa originated from, it is thought that the original Secret Santa was Larry Dean Stewart – an American philanthropist who spent twenty years partaking in random acts of kindness for others throughout the year.
Soon, the term was dubbed 'Secret Santa' as the craze caught on and thousands of people now join in this activity.
Instead of buying the whole group of people you would normally buy individual presents for, writing your name on a piece of paper, folding it up and putting it in a hat along with whoever else was there created a Secret Santa; subsequently leaving you to only have to purchase for one person, resulting in less cost and less stress! (Depending on who you ended up with of course).
Taking Part in the Tradition
The tradition somehow came about that predominantly the amount that would be spent on each recipient was anywhere from £5 – allowing small, personalised and even humorous presents to become the subject of each person's present idea.
Consequently, more and more people now get involved with what is now seen as more of a tradition than a craze.
Now, major online retailers have categories in their drop down menu's specifying that they have 'Secret Santa' gifts ready and waiting to be picked, including:
Amazon
Notonthehighstreet.com
Findmeagift.co.uk
ASOS
Reddit.com – who are even hosting their own Secret Santa; where people who visit the website can buy each other gifts! 2013 saw 89,421 Internet strangers from 160 different countries put their faith in each other and send gifts all around the world; pretty exciting don't you think?
For more information about reddit.com's participation in Secret Santa, click here (although you will have to wait until next year now as this year's entry is closed)!
If you're participating in a Secret Santa this year, please let us know some of your ideas on either of our Facebook, Twitter or Google+ accounts.
On the other hand, if you are struggling to think of a gift for your designated recipient, visit The Workplace Depot - we supply everything from tools to trucks and trolleys - in case you have bought one too many gifts and you need help delivering them!
---
Posted in In the Community