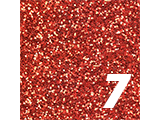 A few years ago, patterned Christmas jumpers were definitely not seen as a fashion statement. From the moment Mark Darcy donned his Christmas reindeer jumper in Bridget Jones's Diary, the look wasn't exactly supposed to portray a trendsetter.
Little did we know however, a few years later the craze of Christmas jumpers would catch on in the UK; with fashionable chains such as Topshop and Urban Outfitters not only supplying a wide range of jumpers, but complete outfits with holly leaves and snowmen on them to meet the demands of thousands of people who were jumping on the bandwagon.
It's thought that the trend of the Christmas jumper stems from the younger generation adopting a more 'thrift-store' style of tight jeans, over-sized glasses and baggy t-shirts; therefore being able to pull off these quirky, patterned jumpers. Having said this, if stores such as Marks and Spencer were to sell the characterised clothes, it is thought that they wouldn't catch on as much as they have in the 'cooler' chains as mentioned above.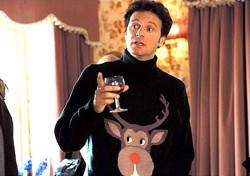 Mark Darcy's infamous Christmas jumper scene in Bridget Jones's Diary
The Workplace Depot Wear Christmas Jumpers
I personally think Christmas jumpers should just be seen as another way to get involved with the festive cheer, worn by people of all ages! Plus they keep you cosy too…
With this in mind, we thought it would be a good idea to start spreading the joy and wear our Christmas jumpers to work, maybe even every day up until we head home for the holidays (with a few washes in between of course)!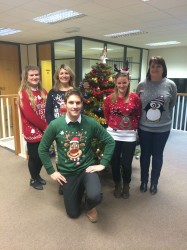 Here are some of us in our Christmas attire!
We would love to hear what you think of our Christmas jumpers, as well as see some of yours! Please send us some snaps to either of our Facebook or Twitter pages, we will get the best ones up on here with us!
---
Posted in Amusing, In the Community