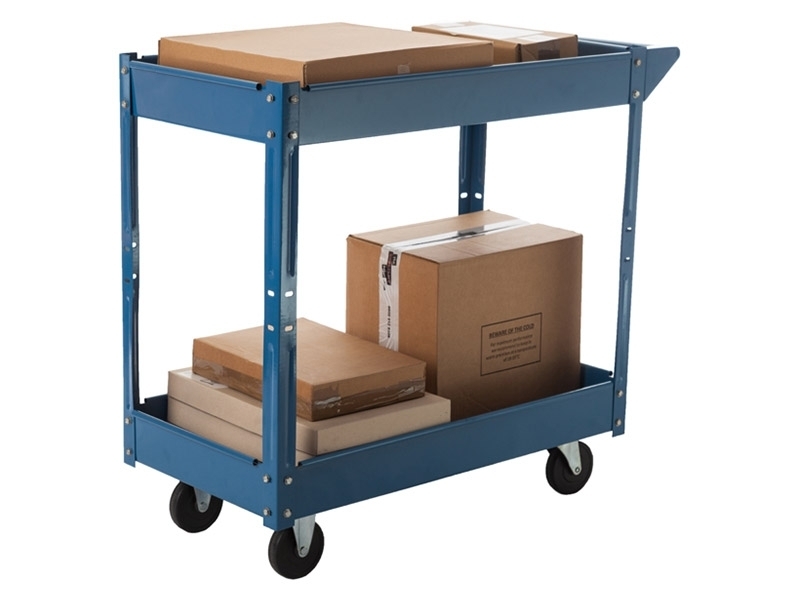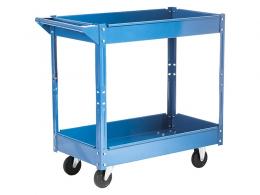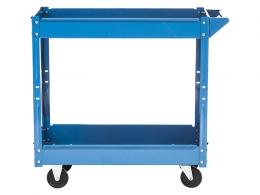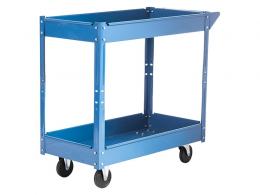 Workshop Cart
Price in singles from
£42.50
Price
for multiples
from

£39.84
FREE Next Day Delivery!
All steel construction
Blue painted finish
Three 90mm deep trays
Push handle to one end
Four 100mm diameter castors
Overall dimensions (mm): 770(H) x 420(W) x 850(D)
Tray dimensions (mm): 90(H) x 390(W) x 770(D)
Overall weight: 12.5kg
FREE DELIVERY
Next Working Day
Warranty
1 year parts / labour
Add to Cart
Code

Dimensions (mm)

Tray (mm)

Price

Add to
Cart

Code:

WPD47342

Dimensions (mm):

770(H) x 420(W) x 850(D)

Tray (mm):

90(H) x 390(W) x 770(D)

Price:

£53.00

£42.50
Workshop Cart
What Is the Purpose of the Workshop Cart?
This cart serves to make the working life easier for anybody who needs a bit of mobility in their job. This could mean mobility between tasks and projects, or simply the ability to move objects to and fro. The workshop cart acts as the modality by which you can make your workplace mobile and versatile. This cart takes a heavy load and makes it easy to move. The tubular steel welding makes for an extremely tough product. The cart is protected against any sort of decay or damage by a powder-coating that protects the steel frame. It comes in a standard blue.
Where Can This Product Be Used?
This cart has the trays needed to make your job easier. Its oil-tight welds ensure that any mass won't ruin anything on the lower tray. Your tools are safe, your other products are safe and no spills will leak on to the floor, causing a hazardous workplace. This cart works for automotive shops that need to move heavy pieces of equipment without a problem. The design of this cart makes transport on the 2 swivel wheels and 2 fixed wheels very easy.
Who Might Use This Product?
This would suit the mechanic or mechanical engineer who needs to store parts on the go and move heavy objects around the shop.
Workshop Cart Specifications
This cart comes with a number of features suitable for the rough workplace. It has a strong welded steel frame that is powder-coated for protection. The cart stands 770mm high and is wheeled around by 2 swivel wheels with brakes and 2 fixed wheels for easy steering. It comes with a one year warranty on all parts and labour.