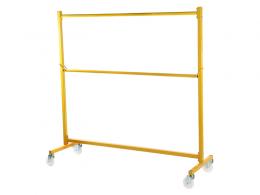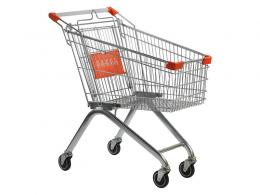 Shopping Trolleys
Enhance the shopping experience
When customers enter a store, what they want is something they can use to hold the items they wish to purchase while they continue to browse for more. A reliable, sturdy and smooth running shopping trolley is essential for customer satisfaction and our selection offers all of those things.
The ability to travel through a shop with shopping trolleys that have wheels that are quiet when they turn, push along effortlessly and smoothly is crucial for shoppers. Too often they are stuck with one of the shopping trolleys that might have a wobbly or squeaky wheel, and isn't big enough for all they want to purchase or is too big to move through the aisles comfortably. Our shopping trolleys make the retail experience that much more satisfying, because these are built to last and to easily carry groceries or whatever parcels a shopper may be interested in.
Wherever shoppers are shopping
Shopping trolleys are a staple of supermarkets, clothing stores and other places where purchases are made. They are built to hold items of various sizes and materials, and are compact enough to move through grocery store aisles smoothly.
The supermarket trolley works not only as the name says, but at warehouse and home improvement stores. The deep basket design makes it easy to place everything from tools to potted plants in the same shopping trolley.
The garment rails are built to hold several pieces of clothing on hangers so they can be transported through or displayed in stores and boutiques. These are also excellent for outdoor bazaars, sidewalk sales and open-air markets. The attached wheels make it easy to move whatever inventory you may want to present at these events and the rails make it so your garments will hand and be shown at their best to garner sales.
Additional Benefits
Our shopping trolleys offer great flexibility and practical support when you need it. Each one comes with a 1-year warranty on parts and labour and can easily be returned should you need to. You'll be able to offer a shopping experience that's easy and successful with any one of the options available.