FREEDelivery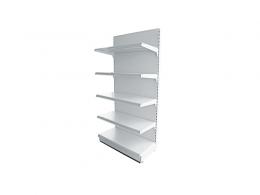 FREEDelivery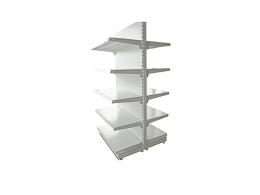 Retail Shelving
Retail Shelving to Keep Everything Front and Centre
Our retail shelving is designed to keep your products easy to reach and impossible to miss. The goal of retail is to display the goods so that nothing can get overlooked and no item is hard to access. That's the goal of our retail shelving. We want your business to succeed and get all your products out the door easier. That's why we're proud to offer these retail shelving units.
The shelving comes ready to combine with more units as each one is modular in design. You can simply measure up the space you need and order enough to keep everything displayed and in order. They're also incredibly sturdy so you don't have to feel like it's going to come down any time soon.
The best shelving units offer your choice of double sided shelves or single sided to back up against a wall. These retail shelving can be adjusted to fit whatever size product you have to show off.
Retail Shelving in Stores and Shops
There is no way to get better organized than to get everything in its place on a shelf. Not only does it keep all the customers happy, it keeps the store owners happy as well. With incredible organization, each item cam be accounted for and re-order once stock has depleted. There's no better way to keep track of the stock than to have that stock prominently displayed for everyone to see.
Click through to see all the freestanding shelves on offer as well as the wall units to maximise the space you have. Workplace Depot is happy to answer any question you have about all the different types we offer, and we're proud to back each one with a 1 year warranty on all the materials and labour.