2nd July - We're open as normal and actively fulfilling orders - we'll continue to support businesses during this time of uncertainty.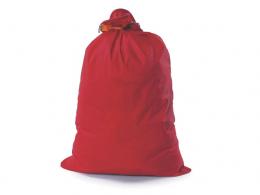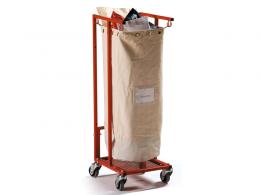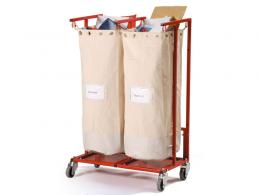 Post Sacks
For transporting and hauling your postal mail, you need a convenient solution. Post sacks are the perfect answer. They'll help you carry your interdepartmental post and packages, and can also be used for distributing incoming shipments around your offices or warehouse. Post sacks are good for any business to have on hand for convenience and organization when it comes to post sorting and delivering.
Nylon Sack
Nylon Sacks are the economical option for carrying and transporting mail, packages, and shipments both to and from various destinations. They come in various colours and can be hung from mail trolleys with the additional rope neck and D-rings.
Single Mobile Sack Holder
The Single Mobile Sack Holder will hold one commercial post sack, including Royal Mail sacks (not included). The Mobile Sack Holder is made of sturdy steel and has castors for convenient transport of heavy mail sacks.
Double Mobile Sack Holder
For handling large volumes of mail, the Double Mobile Sack Holder is the best option, as it can hold two commercial post sacks, including Royal Mail Sacks (not included). It has heavy duty construction and allows for easy transport of large amounts of mail and packages. Carrying and delivering mail is a breeze with a Mobile Sack Holder.
Additional Benefits
At The Workplace Depot, our Single and Double Mobile Sack Holders are offered with free delivery within 7-10 working days. It should be noted that our Nylon Sack has a slightly longer lead time – about 12 weeks for free delivery. All of our post sacks and mobile sack holders come with a standard one year warranty to add value to your purchase. We also have price matching and easy returns and exchanges, so your purchase with us is always a great value.