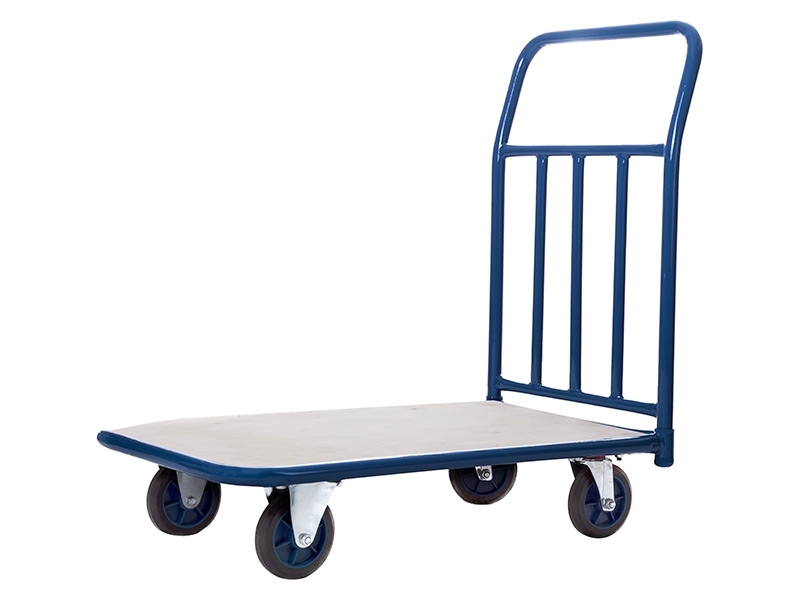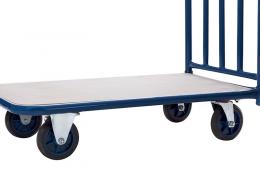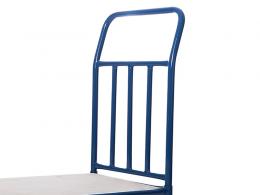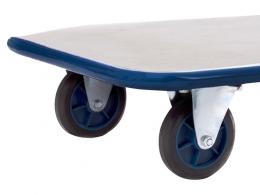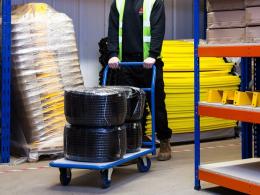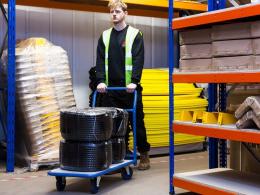 Platform Truck - Medium Duty
Price in singles from
£56.19
Price
for multiples
from

£52.68
FREE Next Day Delivery!
250kg flatbed trolley ideal for warehouse and office use
Wooden deck and tubular steel bumper
Handle detaches completely for easy storage
Blue painted steel frame
30mm diameter frame
20mm diameter infil tube
10mm thick strong base board
2 fixed and 2 swivel 140mm diameter castors
Overall dimensions (mm): 920(H) x 885(D) x 490(W)
Platform height (mm): 165
Capacity: 250kg
Weight: 15.5kg
FREE DELIVERY
Next Working Day
Warranty
1 year parts / labour
Add to Cart
Code

Dimensions (mm)

Platform Height (mm)

Capacity (KG)

Price

Add to
Cart

Code:

WPD46379

Dimensions (mm):

920(H) x 885(D) x 490(W)

Platform Height (mm):

165

Capacity (KG):

250

Price:

£70.25

£56.19
Platform Truck - Medium Duty
What Is the Purpose of the Medium Duty Platform Truck?
This platform is a special design that is both suitable for the office or the warehouse. Its design allows it to be versatile and functional. This is the truck to use should you need something that both employees and customers can choose from. It's sturdy, reliable, and ready to work hard. All the components of this platform truck serve the purpose of lasting longer and working stronger.
The medium duty platform truck is a 250kg capacity truck with a wooden deck for tough situations. It has sturdy castor wheels and a tubular frame that all make a very solid product. The handle releases completely for easier storage.
Where Can This Product Be Used?
This platform truck works in the warehouse as a tool to shift around heavy and messy objects. It would also be at ease as a trolley for customers of a big box store or a hardware store. The design and build of the platform truck allow for multiple uses. The powder-coating of the frame makes it last longer by avoiding rust and decay.
Who Might Use This Product?
Both warehouse employees and customers can both use this simple platform truck.
Platform Truck Medium Duty Specifications
This medium duty platform truck has a strong wooden deck with a removable handle for simple storage, coming with the Workplace Depot 1 year warranty on all labour and parts.