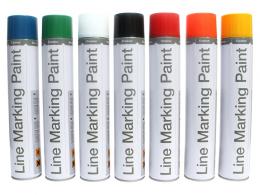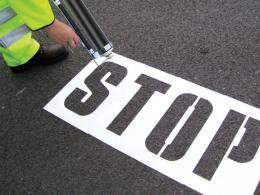 Parking Post Accessories
Parking Post Accessories
Put the finishing touches on your parking lot, parking space, or any other laneway or parking area. Parking post accessories from The Workplace Depot are great additions to enforce security, create proper labelling, and even change parking line colours. With metal chains, chain hook kits, line marking paint, and a variety of road marking stencils, The Workplace Depot has everything to meet your parking space needs.
Security & Signage
If you have a private parking spot that's constantly being taken over by poorly parked cars, illegally parked cars, or for any other reason, then it might be time to take a stand. Parking post accessories are the perfect way to not only temporarily guard your parking spot, but to post signage and lines that highlight its privacy.
Illegal parking is a problem in public parking lots, and protecting the borders of your lots with metal chains is important to reduce lost revenue. Adding directional asphalt signage is also to ensure people stop and pay and know where the edges of their spots and laneways are. This assist is keeping lots clean and organized.
Perfect for Lot Owners
When it comes time to repaint the lines in your parking lot, add directional asphalt signage, or replace rusty old metal chains, The Workplace Depot has everything you need. Parking lot owners and managers love The Workplace Depot for their high-quality and affordable parking post accessories. Whether they're being used in a parking lot, laneway, walkway, park, green space, exhibit space, or any other public or private space The Workplace Depot has parking post accessories to suit all requirements.
Parking Post Accessory Specifications
The Workplace Depot provides a 1 year parts and labour warranty on all parking post accessories as well as free next day delivery. The Workplace Depot will also price match any competitor's price and stand by an easy exchange and return policy.