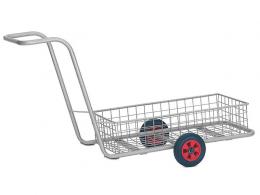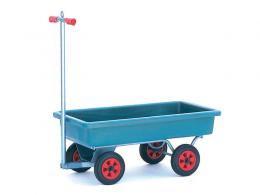 Garden Centre Trolleys
Celebrate your green thumb
Landscapers and gardeners alike will love the garden centre trolleys. They make moving gardening supplies effortless, and alleviate any strain on backs that can come from having to transport items through dirt, mud and all sorts of awkward terrain.
The garden centre trolleys are designed to hold in all of the diverse items you need to transport through and to the garden/yard at any given time. This means you'll only ever have to make one trip as opposed to having to piecemeal what you'll need. They also come in handy as an extra set of hands when you're working in a certain area of your landscaping, holding whatever supplies you need without getting them dirty before their time or you're needing to bend down needlessly.
Gardens, greenhouses and more
The name says it all, of course, which means these make great supplies to have on hand at your garden centre or home improvement warehouse. However, these make excellent additions to any home garden, landscaper's business, greenhouse, construction site or even a children's playground. The capacity of our three different styles of garden centre trolleys ranges between 150 to 200kg, and they are easy to store and manoeuvre.
The flexibility of our garden centre trolleys means they can also be used indoors in a warehouse space or even to hold toys or other items in a playroom or family room. You'll discover that there is a lot that can be done with these beyond just garden helper and storage for pots.
Additional Benefits
There are three different styles from which to choose, four and two wheel designs and a capacity that ranges from 150 to 200kg. Each one comes with a 1-year warranty and our price match guarantee to offer a level of comfort when purchasing. These are incredibly versatile garden centre trolleys that will offer an exceptional option for a variety of hauling needs.