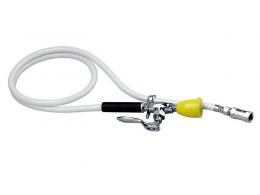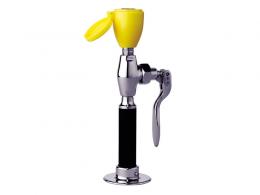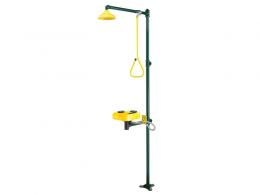 Drench Shower
Clean and safe
When handling dangerous chemicals or working in an area that has a lot of debris, dust and outside contaminates, there is always a risk of coming into contact with these irritants in a way that injure a person on the outside as well as internally. Work accidents of this nature are serious and it's vital to rid the victim of these substances quickly. Drench showers are built to spray off any of the hazardous materials workers may have encountered on the job.
These showers provide a deluge of water that rushes over the entire body. Some of the designs also include a specific face and eye wash attachment or area. When washing off chemicals, the affects of fire or the aftermath of debris, it's important to get all of the offending matter off and out. By offering specific eyewash and face-cleaning attachments you can focus on getting immediate assistance.
Wall-mounted, hand-held and ready to assist anywhere
Laboratories, factories that work with a lot of chemicals or machines that cause the release of debris in the air, construction sites and facilities that specialize in working with highly-flammable materials and more all are locations that would benefit from any one of the drench shower options offered. The area you plan to use one of these products determines which style you'll want.
We offer ceiling and wall mounts, free-standing and hand-held devices, all built to help you get the most out of the drench shower. Any one of these choices will help in the dangerous situations that may arise, providing immediate first aid and care as soon as a member of your staff has experienced something that would lead to its use.
Additional Benefits
All of our drench shower products come with a 1-year warranty and can be exchanged and returned. We know how important it is to protect your employees and keep your workplace safe. You will find each one of these drench shower options a true benefit to your jobsite.