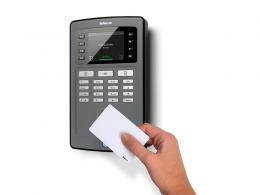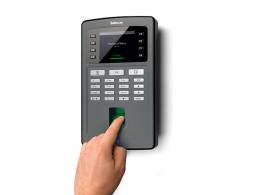 Clocking In Systems
What is the purpose of the Safescan Clocking In Systems?
The safescan attendance systems are perfect for completing registration of working hours, for colleagues within your workplace. Be it an office, factory or warehouse these clocking in systems can ensure that all staff working hours are monitored at ease. These systems can be used alongside the safescan badge/cards (125-0325), as well as the safescan key fobs (125-0342), allowing it to be a much smoother action when signing in or out.
Where can this product be used?
No matter what your working environment; the safescan attendance system can work perfectly to ensure that your employees keep on top of their comings and goings whilst at work. Having the additional bonuses of fingerprint scanners and Wi-Fi, allows it to be an easy action to log on and off and instantly connects to the internet, recording the action on the software (125-0516).
Who might use the Safescan Clocking In Systems?
Managers and employees may use these attendance systems to keep on top of staff's working hours, understandably managers that have staff with a track record of coming in late or leaving early may implement this system to stamp out the bad habits.
Safescan Clocking In System Specifications
The safescan systems come with a 3 year warranty upon purchase.
Accessories for the Safescan Attendance Systems
RFID Cards
Pack of 25
For use with every Safescan TA RFID reader
Reading distance: 7cm
Key Fobs
Pack of 25
For use with every Safescan TA RFID reader
Reading distance: 7cm
Safescan TA+ Software
Offers extra options beyond the software included with clocking in systems
For all Safescan Time Attendance Systems
Comprehensive reporting functions
Real-time access to time records
Calculates working hours and overtime
Data Export to Excel and payroll HRM programs
Shift planning 24h
Holiday planning