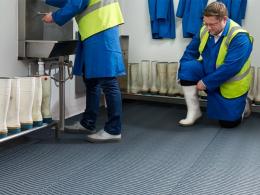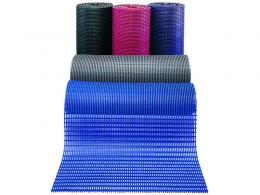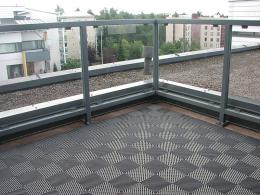 Swimming Pool Matting
What is the purpose of Swimming Pool Matting?
Everyone wants to feel safe when they enter an area that has a wet floor, and the Workplace Depot offers a solution with swimming pool matting. As you work on your feet all day, protect yourself and your employees from dangerous falls and slips in environments where moisture occurs. Whether you work in the food industry, at the pool, or in a commercial warehouse, you can add an extra layer of protection with quality safety products from the Workplace Depot.
Where can Swimming Pool Matting be used?
Swimming pool matting can be used in a variety of spaces, including almost anywhere in which individuals need to stand on changing room flooring, such as swimming pool rooms, gyms, and workout rooms. For commercial use, changing room flooring is ideal for warehouses, workshops, and factories. Commercial kitchens are a great place to utilize safe, sturdy flooring like this swimming pool matting.
Who might use Swimming Pool Matting?
Those who work in the food industry, where spills often occur, the high-quality swimming pool matting helps to protect employees against slips and falls. These mats are also good for clubs, bars, and hotel restaurants as they offer efficient drainage and are easy to clean.
Swimming Pool Matting specifications
Matting is made up of durable, non-porous rubber PVC and is coated in anti-bacterial and anti-fungal additives. This high-quality design makes the swimming pool matting ideal for high traffic areas and public places; it is warm and comfortable to walk on, giving relief to your feet as you work and stand all day.
No matter your profession, a strong changing room flooring system is just one way to protect yourself and those around you. The Workplace Depot offers a wide variety of safety equipment for business, commercial, and warehouse use. We have everything you need for the workplace.