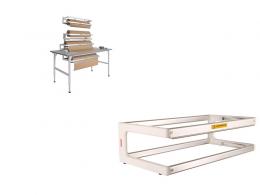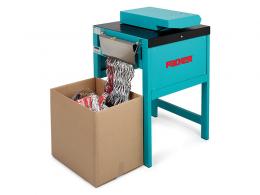 Cardboard Boxes
Cardboard Packaging
Any shipping or delivery endeavour requires cardboard packaging. It's the standard material used everywhere to ship almost anything. It's cheap, durable, and will withstand moving, jostling, and abuse. Delivery companies and departments, businesses, warehouses, and factories all require some manner of cardboard packaging. Homeowners who regularly ship items by postal mail all have need of good, quality cardboard packaging.
Corrugated Paper
Rolls of Corrugated Paper are perfect for wrapping fragile items that need protection during shipment. Corrugated paper is tough enough for industrial use, yet is also environmentally friendly as it's recyclable and biodegradable.
Cardboard Boxes
The Warehouse Depot carries Cardboard Boxes in most popular sizes for whatever you need to ship out. We also stock single and double-wall cartons in case your delivery requires heavy duty containment.
Paper Roll Holder and Brown Paper
Our Paper Roll Holder sits on any counter and comes with a serrated blade for cleanly cutting sheets to whatever length you need. It can also be wall mounted or hang underneath a counter with the optional brackets. It will hold sturdy Kraft paper in 3 different widths.
Waste Management Shredder
This machine will take your cardboard waste and turn it into cushioning material for packaging fragile or breakable items. It comes in single phase and three phase power models. This is a great way to reuse discarded boxes or cardboard material that would otherwise end up in the trash.
Additional Benefits
Free delivery within 3 working days is offered on all cardboard packaging materials and tools at The Workplace Depot. Each item also comes with a one year warranty that includes parts and labour. Shop with us online and The Workplace Depot will take care of all your professional packaging needs.