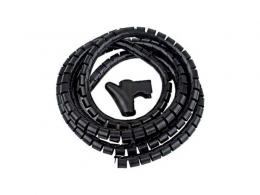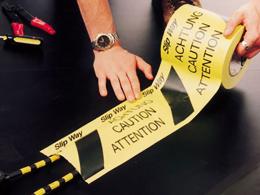 Cable Management
Cable Management
No matter where you work, health and safety is a major priority - this includes safe and correct cable management. And all too often floors can become overrun with wires. The Workplace Depot is committed to keeping people safe from harm and our range of cable management solutions will help you do just that, while keeping equipment safe with cable ties.
Our range of cost-effective cable management products will help deter opportunistic thieves, too. Our vipa cable kit has been designed with multi-stranded cable which resists cutting and is up to 4m, allowing for multiple connections.
We also offer supaflex cable, locklap security cable and scissorgrip cable management so there's no excuse not to avoid those unsafe workplace complaints and help stop employees tripping and falling.
Why Would You Need Cable Ties?
Many jobs, including IT projects, electrical work and networking necessitate large amounts of cords and wires. Have loads of loose cables tends to make work areas unsightly, while compromising the safety of the project. Loose cables can also become detached and damaged when they land up in a pile of tangles. Cable ties are the solution to neatly bundled wires and a tidy, safe work area.
Who Needs Cable Protection Tape?
If you're a business owner wanting to comply with safety hazard prevention, you're going to need this cable management solution. Warehouse employees and shop owners alike will be able to keep equipment secure and show rooms and offices will use the high-visibility hazard warning to warn employees of cables.
Order your cable management solutions from The Workplace Depot today and get free next day delivery. All our products come standard with a one-year warranty on parts and labour and a Price Promise to match any price. We also offer an easy exchange/return policy and accept all major credit cards as well as payment via PayPal.
Take a look at our range of cable management products today!