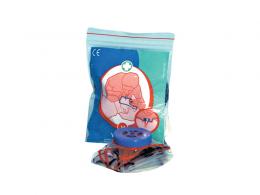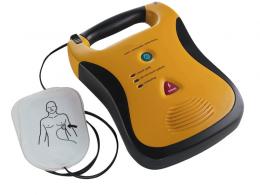 Medical Equipment
Supporting what the doctor ordered
Sometimes larger injuries and issues occur on the job and a first aid kit just can't handle the severity of the problem. In addition to calling the emergency medical services, our medical equipment can help you provide the injured a certain level of care and comfort. Furnishing your office or job site with this medical equipment keeps your business stay in accordance with the Health And Safety Regulations (First-Aid) 1981, which states all businesses need to have appropriate and sufficient first aid facilities and supplies on hand to meet the needs of their employees.
Sometimes things happen while out in the field and our medical equipment comes with a stretcher, blankets and more to protect someone who isn't feeling well or has been injured. Our medical equipment offers you a variety of ways you can step in and help in a medical emergency and make sure the injured person receives the best immediate care.
Environment determines form and function
Needless to say, each business is different, which means what and how medical equipment is used will be determined by location and type of workplace. Construction sites may require more extensive first aid equipment because of the heavy equipment, dangerous tools and hazardous materials onsite. Laboratories or factories that deal with dangerous chemicals may need different medical equipment.
Shipyards, boats and pools may require different equipment, too, which is why it's possible to look through the medical equipment that we offer and determine what would make sense in your place of business as a way to provide additional support to your first aid needs.
Amongst the medical equipment are items that work well in the home and recreational outdoor settings. Accidents occur anywhere and you want to be prepared and ready to help should the need arise, no matter where and when.
Additional Benefits
The range of products offered in our medical equipment section doesn't just stop with actual items to be used to aid someone. We stock posters, books, and pocket guides to instruct you and your employees in caring for an injured person. Browse our selection and feel free to contact us to ask questions or consult on what may make the most sense for your business.