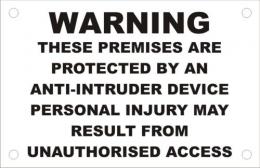 Printed on durable PVC Packs of 10 55mm x 85mm Any property owner...
1 variant of this product...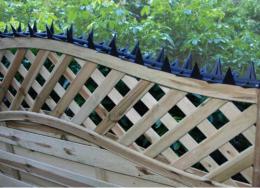 Centre hinge for flexible installation 500mm x 50mm strips 60mm sp...
1 variant of this product...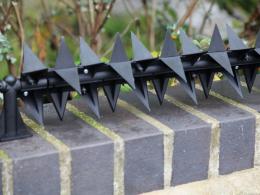 Specially designed to rotate when touched - making it harder to clim...
1 variant of this product...
Wall Spikes
Wall Spikes
Any business owner or homeowner who might worry about the security of their outdoor spaces or premises should invest in wall spikes as a deterrent to possible intruders. Wall Spikes will act as a barrier for any yard, park, garden, residential area, or commercial area where unauthorized access is unwanted or prohibited. This is a security measure that will help give you peace of mind, especially when you're away.
Anti-Intruder Device Warning Notice
This is a necessary product to purchase if you plan on using any security wall spikes or anti-climb products from The Workplace Depot. This notice must be displayed simultaneously. They're printed on sturdy PVC (polyvinyl chloride) and come in packs of 10.
Security Spike Strips
Security Spike Strips are easy to install and feature very sharp spikes to deter any intruders. These can be nailed, glued, or screwed down. Our Security Spike Strips also come in Premium and Rotating Premium varieties. The Premium Security Spike Strips feature stronger polypropylene material and can be cut to size using an appropriate saw. The Rotating Premium Security Spike Strip features spikes that rotate when touched. These strips will attach back to back, so they will rotate 360 degrees.
Additional Benefits
The Workplace Depot has you covered when it comes to outdoor security. Our selection of wall spikes come with a one year warranty that includes parts and labour. Not to mention, we offer free next-day delivery on all of these products. We also offer a Price Promise, where we'll match any competitor if they offer a better deal. Finally, don't forget that we have simple, hassle-free returns and exchanges. When you order with us you know you'll be getting a great value as well as great service.